PDV Production will stage a musical featuring the story about Alice in Wonderland in Hanoi on Sunday, September 29, starting 8 p.m.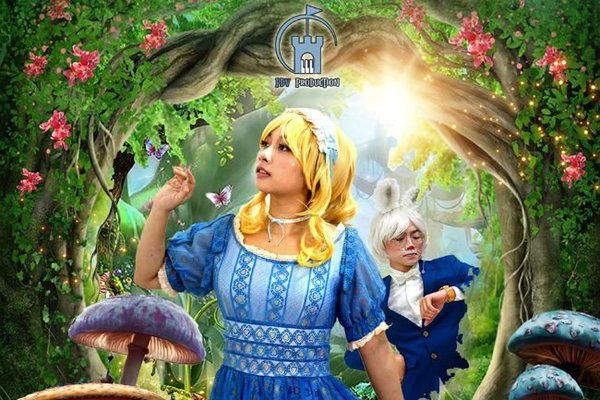 A poster of the "Wonderland the Musicals: Alice-The Sequel", which will be staged at Au Co Theater in Hanoi on September 29 - PHOTO: COURTESY OF ORGANIZER
The "Wonderland the Musicals: Alice-The Sequel" show marks the return of PDV Production after the success of its "Fairytales" show at the L'Espace in 2018.
With an English script exclusively ordered from abroad and under the guidance of experienced mentors, the show at Au Co Theater promises to ignite the memory of Wonderland associated with the audience's childhood, especially those who love musicals and Disney music.
The show will feature Le Tran Phuong Linh, main vocal of Jazz Glory band, first runner-up of The Band 2017.
The musical is set in Wonderland, an imaginary world containing a lot of magic, where Alice accidentally strays to run after the White Rabbit. There, she has an exciting adventure and meets many new friends.
In Wonderland, Alice from a shy girl becomes a brave, responsible and brilliant warrior. She and her friends fight against the Jabberwock monster, the Queen of Hearts and her army.
The musical's English script was written by South African writer Andrew J. Carter, while the music using 19 Disney songs has been licensed by the Vietnam Center for Protection of Music Copyright.
Andrew J. Carter is an accomplished music composer and producer, a story writer and poet, and an independent screenwriter and film maker. He has written the story, screenplay and music for two feature films and two cinematic musicals.
PDV Production is a project of young art enthusiasts, especially Disney lovers. With the main purpose of re-enacting Disney's musical works through musical nights, the project conveys to the audience positive emotional experiences and values and brings the unfamiliar art form of musical closer to the public.