A stone wall dating back to the fourth century in the central province of Ha Tinh is set to be restored thanks to a VND2 billion (US$86,100) project.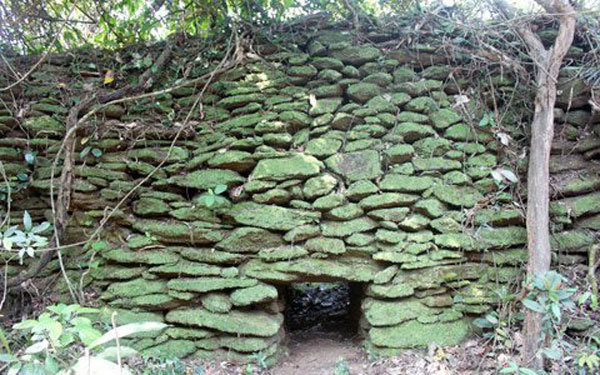 The wall runs 30km up to Hoanh Son Mountain. — Photo dantri.vn

According to Dang Quoc Vinh, permanent vice chairman of Ha Tinh's People's Committee, Ky Lac Commune authorities would be responsible for the renovation work, which would include clearing wild bushes encroaching on the wall, building a metal fence around the wall and installing cement supports.
"Authorities will put the job out to tender and if everything goes smoothly, work will start in November," said Nguyen Thai Toan, chairman of Ky Lac Commune.
The wall runs from east to west for nearly 30km, stretching from the foot of But Pass to Hoanh Son Mountain.

The wall runs through today's communes of Ky Lac, Ky Hoa and Ky Lam in Ky Anh District.
Since 1993, archaeologists have been conducting research at the site. In April 2012 scientists from the Vietnam Archaeology Institute, French School of Extreme East (École Française d'Extrême-Orient), and Ha Tinh Provincial Museum conducted large-scale research on the structure.
The researchers established the wall had been built from sedimentary stones which had bonded together over the years.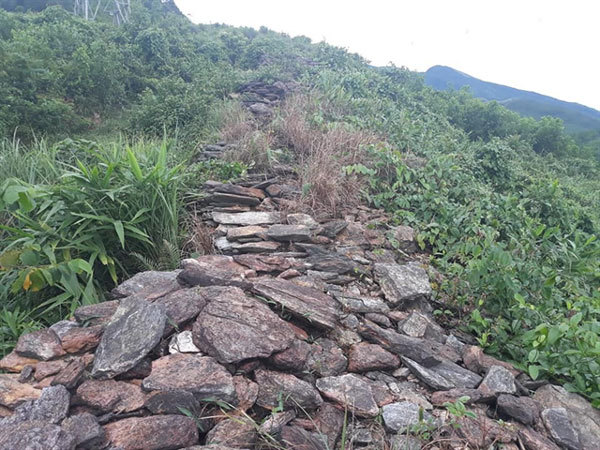 Many parts of the wall have fallen away. — Photo dantri.vn

The wall stands over 3m high and is 1.2-2m wide. Along the wall, there are holes every 3-4m which were designed in a wedge shape to protect the soldiers, similar to arrow slits found in western castles.
Le Ba Hanh, former director of Ha Tinh Museum, said the holes may have also been used to observe the enemy and for drainage.
According to various historical documents, the wall was part of the Cham Pa Kingdom's Lam Ap Citadel.
Work on the citadel started in the fourth century and it was renovated by the Cham people to protect their border.
In the 17th century, during fighting between the Trinh and Nguyen lords, Lord Trinh Toan ordered the wall to be shored up to protect his northern territory from attacks from the south.
Documents say that between 1655 and 1672, fierce fighting took place at the site between the Trinh and Nguyen.
According to Hanh, the wall is a one of a kind in the country, and holds cultural and historical values.
In 2014, the Ministry of Culture, Sports and Tourism recognised the structure as a National Archaeological Site.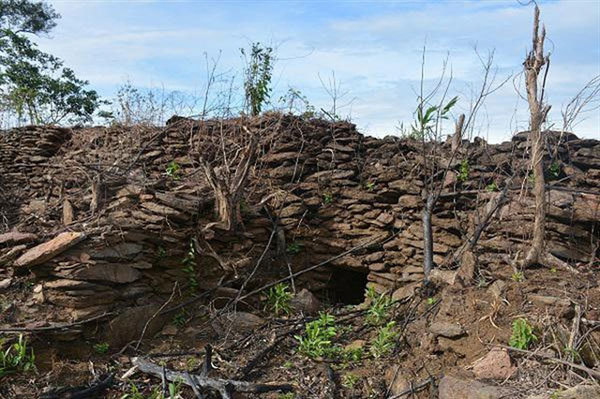 The relic is on the verge of collapse. — Photo sggp.vn

Many parts of the wall have fallen away and most of the area is overgrown with wild climbers and trees.
"We hope the renovation project will help restore the glorious beauty of the wall so it can become a tourism destination," said Toan. VNS