Experiencing the many ups and downs of history, Ao Dai has affirmed its position as a dress that represents Vietnamese costumes 
as well as containing a long-standing historical and cultural tradition, aesthetic concept and the national spirit of the Vietnamese people.
Throughout each period, Ao Dai designs have been renovated to suit the needs of society. Ao Dai is now not only a symbolic costume of Vietnamese women but also a representation of Vietnam's cultural identity in the context of its international integration.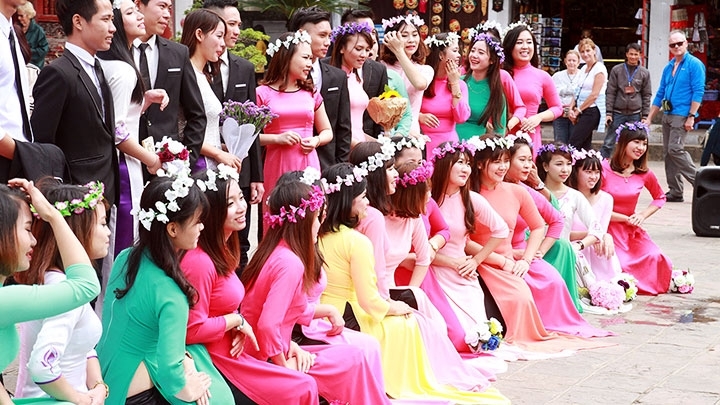 Female students wearing Ao Dai during their graduation ceremony.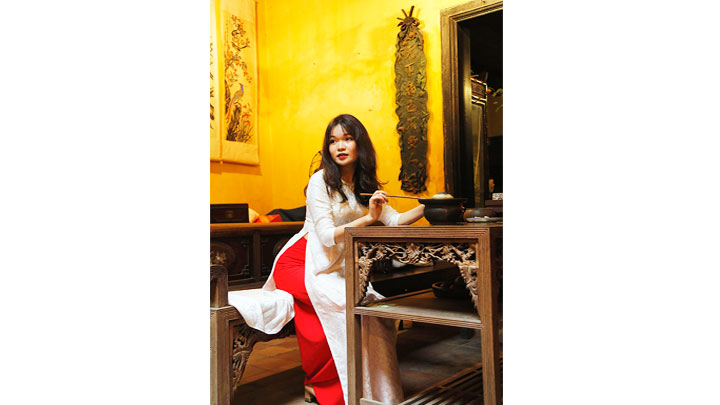 Ao Dai highlighting women's beauty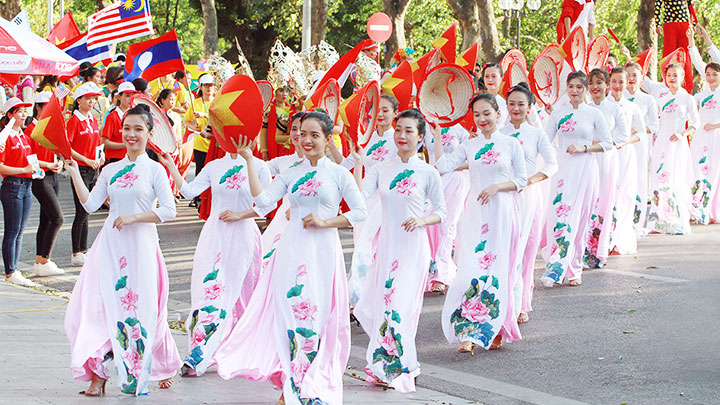 Vietnamese traditional long dresses impress international friends at a festival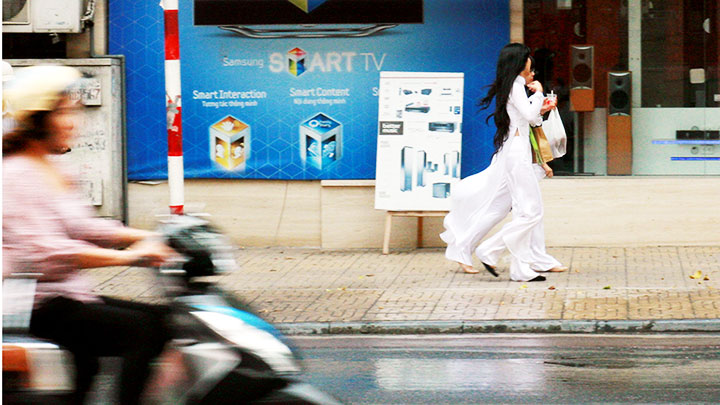 Female students (in Ao Dai) walking on the streets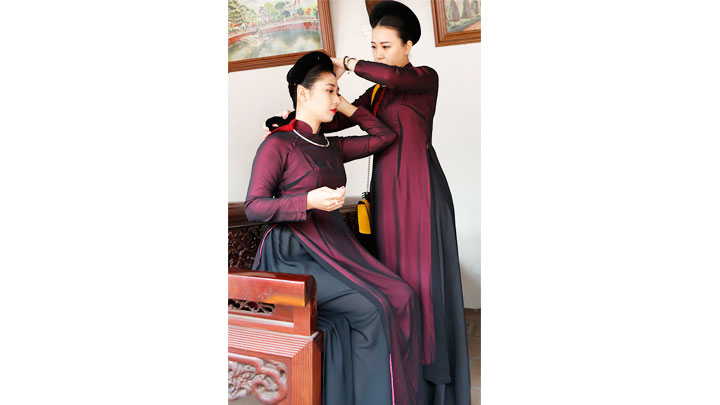 Modern girls are more beautiful in traditional dresses.
Ao Dai shows have become unique performances in many major art programmes.
Nhan Dan