An exhibition of artworks by leading Asian artists is taking place at the Vincom Center for Contemporary Art (VCCA) in Hanoi.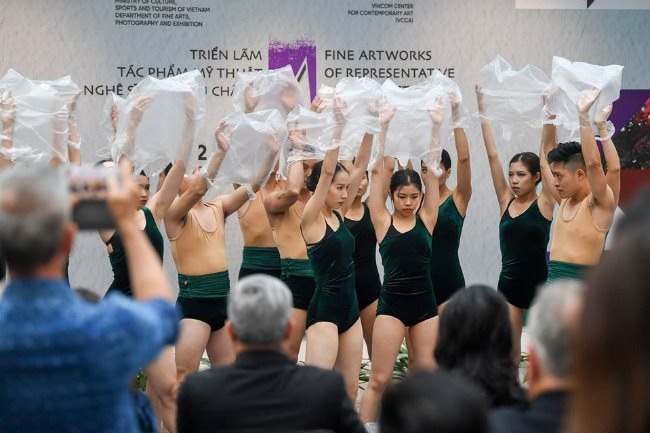 A dance performance at the opening ceremony of the exhibition on November 5 - PHOTO: COURTESY OF VCCA
On display are more than 80 pieces by 27 artists from 13 countries and territories, including eight artists of Vietnam.
Some notable names are U Lun Gywe of Myanmar, Awang Damit Ahmad of Malaysia, Fil Delacruz of the Philippines, Ragini Upadhyay Grela of Nepal, Leo Hee Tong of Singapore, and established painter Tran Luu Hau and sculptor Ta Quang Bao of host Vietnam. 
Held in Hanoi for the first time, the exhibition is an opportunity for art lovers in Vietnam to learn about different art styles through unique artworks by international and local artists.
The exhibition is jointly held by VCCA and the Department of Fine Arts, Photography, and Exhibition under the Ministry of Culture, Sports and Tourism until November 25. SGT