The Asian Football Confederation (AFC) said the Vietnamese football team is not afraid of any rival in the final qualifying round of the 2022 World Cup in Asia.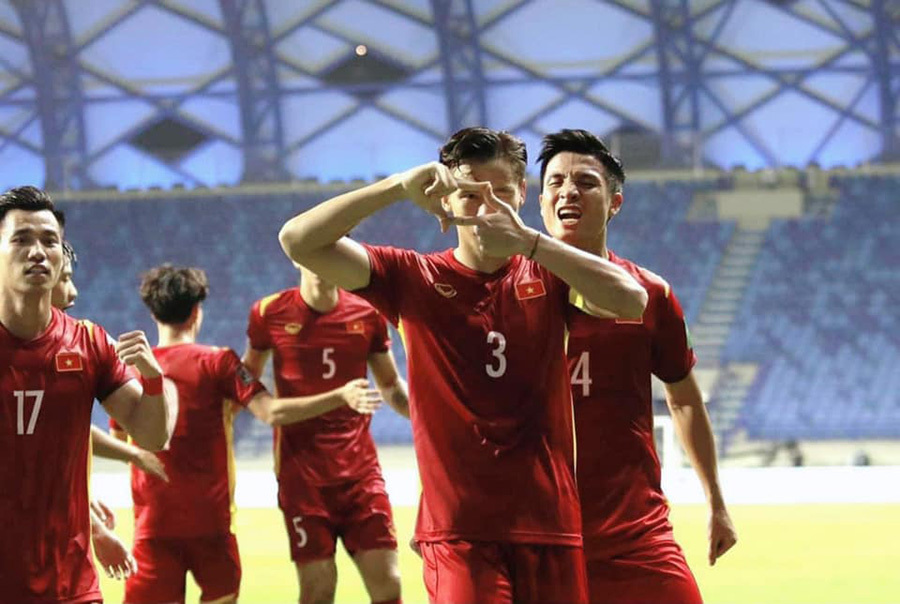 Captain Que Ngoc Hai and his teammates.
Facing the top teams in the continent, the Vietnamese squad is not afraid of any rival. Coach Park Hang Seo and his players have the best preparation for the 2022 World Cup final qualifying round, the AFC said recently.
According to the head coach of the Vietnamese national football team, Park Hang Seo, Japan, Australia, Saudi Arabia, China and Oman are all much stronger than the rivals that Vietnam encountered in the second qualifying round of the 2022 World Cup.
Meanwhile, the national team's captain Que Ngoc Hai is very confident and ready for the upcoming games with the best preparation in all aspects.
AFC quoted Hai as saying: "We are trying to improve ourselves to enter the final qualifying round of the 2022 World Cup. Our rivals are all very strong and attended the World Cup. The upcoming matches are expected to be extremely difficult for the Vietnamese team. However, we will try to play defensively. We will play the games with great confidence and great spirit."
The Vietnamese national squad's captain said the Vietnamese team was building a solid defense for the tough matches ahead. He believes that his teammates will support him to complete the task well.
Huy Phong

Vietnam will have to compete against only Myanmar and Chinese Taipei in Group I of the AFC U23 Asian Cup 2022 qualifiers following a redraw at the AFC House in Kuala Lumpur, Malaysia, on August 11.