The 21st Windsurf Mui Ne Fun Cup will be held on February 7-8 at Mui Ne Beach in Phan Thiet City, Binh Thuan Province.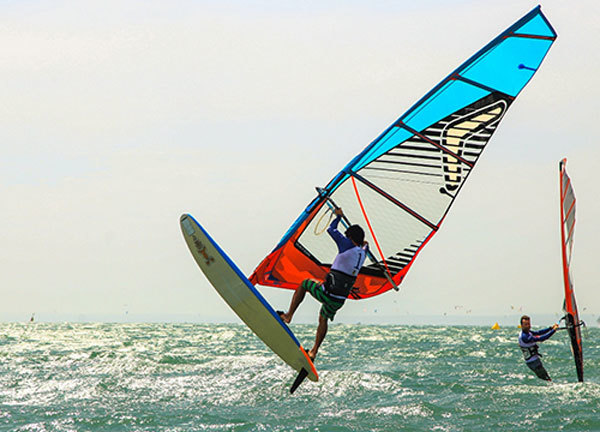 Last year, Maksim Koshkin, Maksim Oberemko and Alexy Trusov shared the top three positions in the men's competition, while the women's competition saw Anna Sagulenko, Tran Kim Chi and Armelle Burk on the podium. — VNS
Professional athletes will compete in the W-shaped track of 3,200m, while the amateurs will take part in the No 8-shaped track measuring 3,200m.
The annual tournament has been organised by Jibe' Beach Club and the local authorities since 2000, and has become more popular and made Mui Ne Beach one of the most popular water sports destinations in Asia.
Last year, Maksim Koshkin, Maksim Oberemko and Alexy Trusov shared the top three positions in the men's competition, while the women's competition saw Anna Sagulenko, Tran Kim Chi and Armelle Burk on the podium. — VNS

Mui Ne beach in the south central province of Binh Thuan is set to become one of the most-visited destinations in the Asia-Pacific by 2030