The Australian Consulate General in HCMC will organize a public Australian Food and Wine Journey from 1 p.m. to 4 p.m. on Sunday, May 19 at the Park Hyatt Saigon as part of the Taste of Australia program.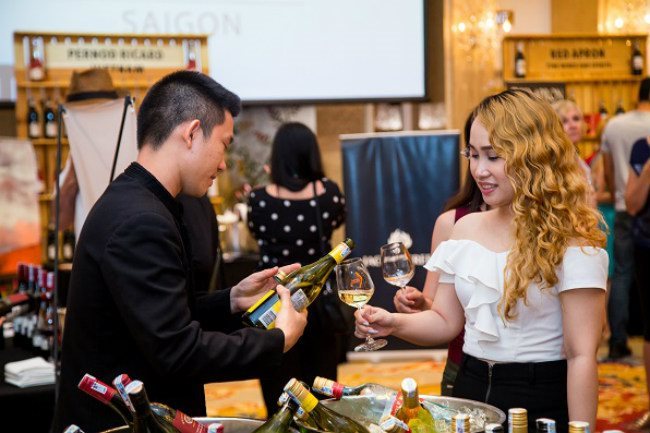 Australian Food and Wine Journey will introduce premium wines from Australia - PHOTO: COURTESY OF AUSTRALIAN CONSULATE GENERAL IN HCMC
The event will showcase the best products from over 20 Australian wineries. Guests will also be invited to sample delicious Australian wines and learn about them from distributors, while wine lovers can learn more about Australia's top wine regions and unique varietals from wine masters in dedicated workshops.
Some of Australia's premium produce, including meats, cheeses, macadamias and desserts will also feature, pairing wonderfully with the Australian wines.
Tickets include tasting of all wines and food at the event, and entry to wine workshops.
Costing VND200,000 per person, tickets offer entry for adults over 18 years old and are on sale at the Park Hayatt Saigon Business Center and Red Apron stores. A limited number of tickets will also be available for purchase on the day.
All proceeds from this event will be donated to KOTO (Know One, Teach One) in Vietnam, a social enterprise whose purpose is to end the cycle of poverty by empowering and helping disadvantaged young people to forge a better future for themselves, their families and their communities.
For more information about this event, visit the Taste of Australia Facebook page https://www.facebook.com/tasteofaustralia.vn. SGT