The Autumn Melodies Art Festival 2019 in HCM City will gather hundreds of international and Vietnamese musicians, vocalists and dancers who will present opera, chamber music, and contemporary dance performances from August 17-25. 
Autumn Melodies: an eight-day extravaganza of music, opera and dance
Among the myriad offerings of music, dance and opera at this year's Autumn Melodies Art Festival in HCM City will be a long-awaited performance by People's Artist and pianist Dang Thai Son on closing night on August 25.
"We're honoured to have Son. He is the leading pianist in Vietnam," said Meritorious Artist Tran Vuong Thach, director of the HCM City Ballet Symphony Orchestra and Opera (HBSO) and the event's organiser.
The theatre spent five years contacting the pianist to appear at the concert, which is the largest biennial academic arts festival in HCM City.
Son will play the three-movement Piano Concerto No 3 in C Minor, Op 37 by Beethoven under the baton of Thach.
 World's artists to perform at HCM City Autumn Melody concert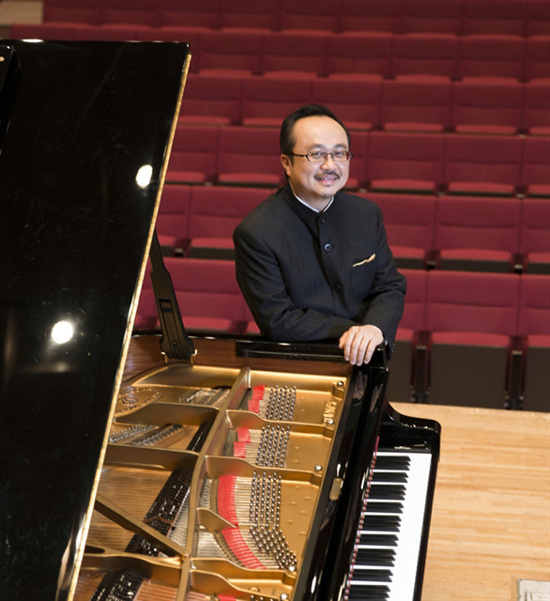 People's Artist Dang Thai Son will perform Beethoven's Piano Concerto No 3 at the 2019 Autumn Melodies Arts Festival in HCM City on August 25. Photo courtesy of HBSO

Son made headlines around the world when he became the first Asian pianist to win First Prize and the Gold Medal at the 10th International Chopin Piano Competition in Warsaw, Poland in 1980.
Born and raised in Vietnam, he began studying piano with his mother Thai Thi Lien, co-founder of the Ha Noi Conservatory of Music (now the Viet Nam National Academy of Music).
He later studied at the Moscow Tchaikovsky Conservatory under Vladimir Natanson and Dmitri Bashkirov.
He has performed with numerous world-class orchestras such as Orchestre Nationale de Paris, Staatskapelle Berlin, Warsaw National Philharmonic, and Russian National Symphony, and at world-renowned halls like the Lincoln Center in New York, Musikverein in Vienna, and Concertgebouw in Amsterdam.
In 2016, Son won Canada's Prix Opus for Concert of the Year, an award presented by the Fondation Arte Musica.
He received the Gold Medal "Merit to Culture" from the Ministry of Culture of Poland in 2018.
His recording of Chopin's Nocturnes was selected by Deutsche Grammophon, in partnership with the Frederyk Chopin Institute, for its special edition of "Chopin on Period Instruments" album in 2018.
Over the last 30 years, Son has given lectures at the Université de Montréal, Oberlin Conservatory in Ohio in the US, and Central Conservatory of Music in Beijing.
Crime opera
Along with Son's performance, this year's festival will present a new crime opera titled Yesterday's Memory, another co-production between HBSO and the Goethe Institute, on August 17.
German directors David Hermann and Anna-Sophie Weber, and conductor Tran Nhat Minh of HBSO, have worked for a year on the opera's script which highlights lifestyles in HCM City.
The play opens with a murder at an opera house, followed by an investigation to find the truth behind the crime.
Hermann, the opera's director, said he wanted to try something new and that detective topics were always welcomed by audiences.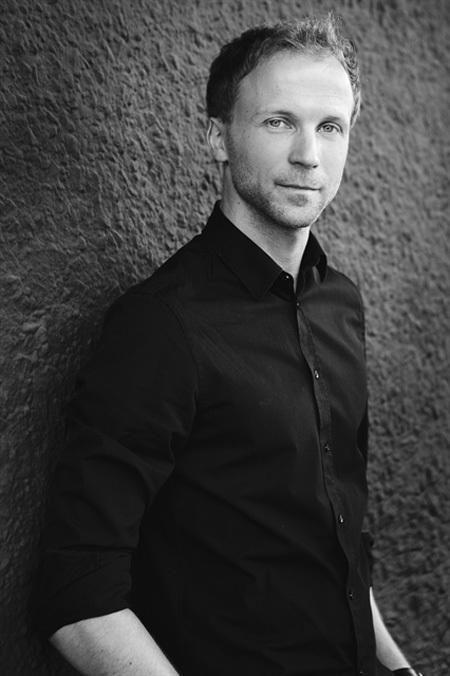 German director David Herman will lead the new crime opera Yesterday's Memory on August 17. Photo courtesy of HBSO
 
The opera incorporates choral music and excerpts from compositions and operas by Bach, Handel, Mozart, Beethoven, Wagner and Weill.
Herman has spent a month rehearsing with HBSO vocalists and dancers, while German vocal master Askan Geisler has given training to HBSO vocalists.
The performance will feature vocalists Phan Huu Trung Kiet, Pham Duyen Huyen, Dao Mac and Tran Thanh Nam, together with the HBSO choir and dancers.
Conductor Minh, who graduated with a Master's in Music in Conducting at Moscow's Tchaikovsky Conservatory, will lead the HBSO symphony orchestra on the night.
Hermann has produced three operas for HBSO, including Mozart's The Magic Flute and Johann Strauss II's Die Fledermaus (The Bat), and Carl Maria von Weber's Der Freischutz (The Marksman).
He studied at the Hanns Eisler Academy of Music in Berlin, and won first prize at the International Competition of Staging and Stage Design in Graz, Austria in 2000.
He was nominated as best director at the 2018 International Opera Awards in London for his Krenek Trioly at Opera Frankfurt, winning in the category "Rediscovered Work of the Year".
He has also directed numerous classical and modern operas such as The Marriage of Figaro and The Magic Flute by Mozart, Jeanne d'Arc au Bûcher (Joan of Arc at the Stake) by Arthur Honegger, and L'heure Espagnole (The Spanish Hour) by Maurice Ravel.
Stravinsky's The Rite of Spring
Besides the new opera, another new work, a contemporary dance based on Stravinsky's orchestral work The Rite of Spring, will be introduced at the festival on August 23.
It will be staged by Dutch choreographer Joost Vrouenraets for HBSO Ballet artists and assisted by choreographer Marika Meoli.
Vrouenraets, who worked with the HBSO Ballet on the contemporary work Café Saigon, said he and the theatre planned the dance when he was in HCM City for Café Saigon last year.
The Rite of Spring is a classic work, but audiences will be surprised by the "youthful spirit" of the ballet, according to the choreographer.
Vrouenraets studied at the Amsterdam School of Arts and the Rudra Bejart School in Lausanne, Switzerland, before joining the Béjart Ballet Lausanne in 2004.
In 2005, he and his dance partner Guerin founded Gotra in which they form the hub while individual dancers are recruited for each production.
Gotra has been invited to perform at numerous schools, companies and festivals, including the Festival Biarritz in France in 2009 and the Schrittmacher Festival in Germany in 2010.
Vrouenraets's major original works include The Alchemist (2006), I Have a Dream… (2007), Turo (2008) and 5md (2009).
"The Rite of Spring is a typical work from the modernist area. Through the work, we want to prove that HCM City's dance arts background and dancers are at a high level, and we can now stage a challenging dance requiring difficult techniques," Thach said.
Along with opera and dance, the symphonic field would see fantastic performances by leading artists as well as younger generations on the stage, he said.
The concert of Vietnamese Young Talented Pianists on August 18, featuring six pianists aged 12 to 17, was expected to be a remarkable night.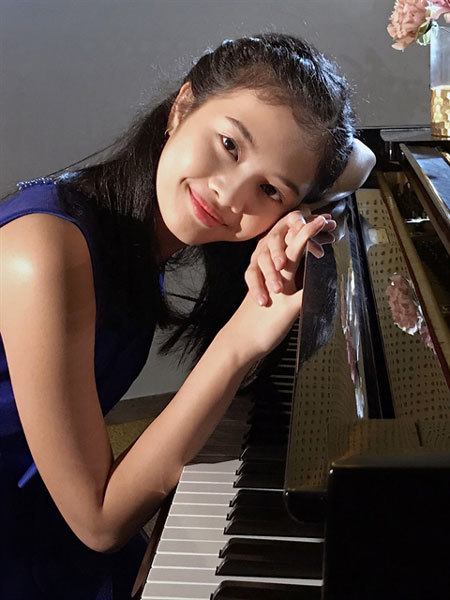 Young pianist Nguyen Lan Anh and five young Vietnamese piano talents will perform on August 18. Photo courtesy of HBSO

Violinist Vu Viet Chuong will bring the International Chamber Players from the US and Hanoi to the city for two chamber music concerts, "A Quintessential Celebration" on August 20, and "East to West: Un Voyage Musical" on August 21.
The 14-member Eine Flute Ensemble from South Korea, which has performed in Austria, Colombia and the US, will give a concert titled "Arirang, The Beauty of Korean Spirit" on August 22.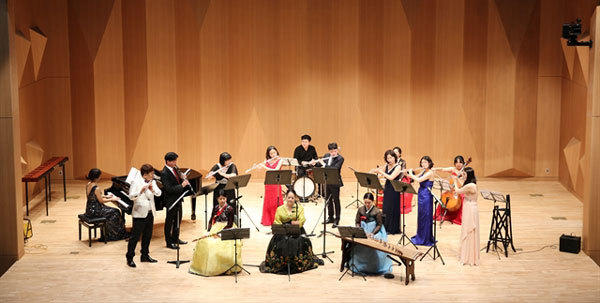 The 14-member Eine Flute Ensemble from Korea will perform at the concert "Arirang, The Beauty of the Korean Spirit" on August 22. Photo courtesy of HBSO

The "Wind Concert" on August 24, a programme with popular songs and film music rearranged for big band with brass and percussion instruments, will feature the HCM City Conservatory of Music's Big Band, consisting of students from the conservatory's Brass-Percussion Department. Nguyen Tuan Loc, deputy head of the department, will lead the concert.
Conductor and festival organiser Thach noted that the festival's variety would appeal to many kinds of audiences and musical tastes.
"Eight performances in the Autumn Melodies Arts Festival 2019 will offer plenty of styles, forms and colours ranging from classical to contemporary, promising to give the audience opportunities to enjoy and discover as many performing arts as possible," Thach said.
All performances will begin at 8pm at the HCM City Opera House at 7 Lam Son Square in District 1. More information on the festival's schedule can be found at www.hbso.org.vn. Tickets are available at www.ticketbox.vn.
VNS