The Suc Song Moi bamboo ensemble will perform in a classical concert at the French cultural center L'Espace in Hanoi on December 7 and 8.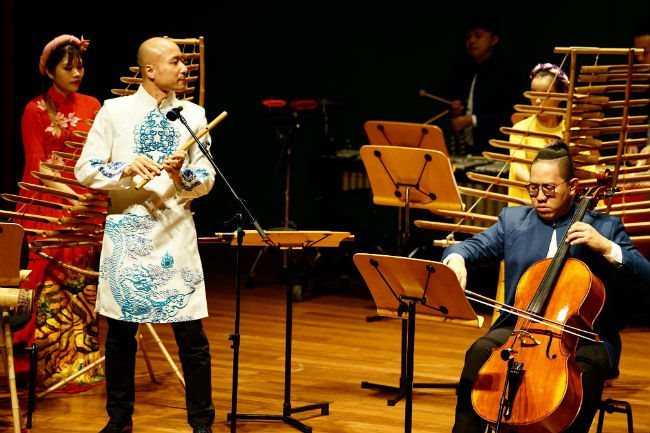 The Suc Song Moi bamboo ensemble - PHOTO: COURTESY OF ORGANIZER

Under the baton of conductor Dong Quang Vinh, the Autumn Bamboo concert will also feature Hanoi Voices choir and Erato children choir.
Founded in November 2013, Suc Song Moi is the only orchestra in Vietnam that uses traditional instruments made entirely from bamboo to perform Vietnamese and foreign works in symphony style.
The audience will enjoy classic works of French composers Gabriel Faure and Charles-Camille Saint-Saens, as well as Vietnamese songs such as "Noi vong tay lon" (The Great Circle of Vietnam) by late musician Trinh Cong Son and "Buon lang vao hoi" (The village festival) by Nguyen Van Thuong.
Tickets range from VND250,000 to VND300,000 and are available at the L'Espace, 24 Trang Tien Street, Hanoi. SGT