The beauty of the lotus is vividly depicted through more than 50 contemporary paintings which are on display at P.I Gallery in Hanoi from June 15 to 23.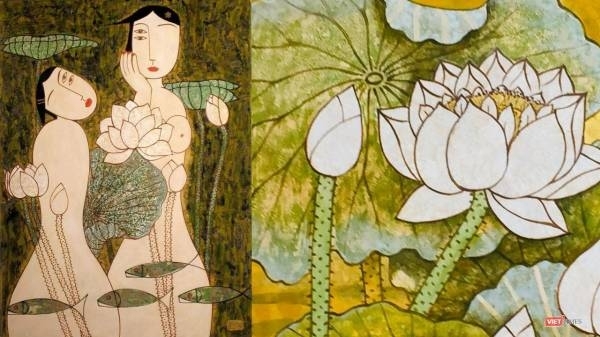 A painting by painter Bui Trong Du on display at the lotus-themed exhibition. (Photo: viettimes.vn)
The lotus has long played a special position in the spiritual and cultural lives of the Vietnamese people, becoming an icon in the architecture and sculpture of the ancient Vietnamese, and in art, literature and cuisine of the Vietnamese today.
As for Vietnamese painters, the lotus remains an endless source of inspiration for creation.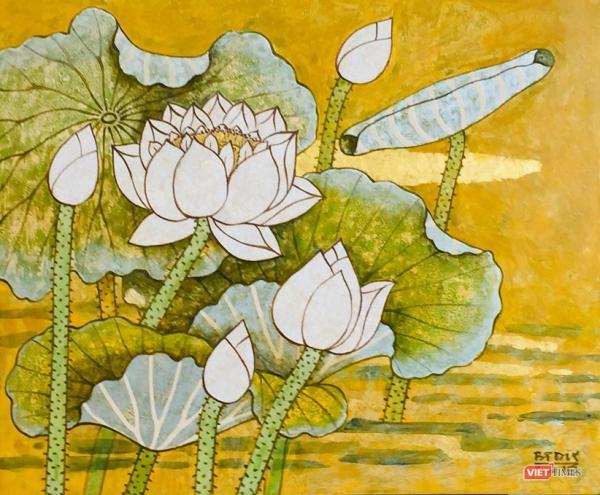 Another lotus painting by Bui Trong Du. (Photo: viettimes.vn)
The paintings on display are made from many different materials, including canvas, lacquer, silk, watercolour and papyrus, by 18 contemporary painters from Hanoi (northern Vietnam), Hue (central) and Ho Chi Minh City (southern).
Under the talent of painters, the image of the lotus across the regions of Vietnam has been vividly and colourfully depicted, from concrete to abstract, thus bringing about unique beauty in each of the paintings being showcased during the lotus-themed exhibition. Nhan Dan