Up to 65,000 books are to be put on show during downtown Ho Chi Minh City's annual book street festival which is scheduled to run from January 22-28 in celebration of the Lunar New Year, known locally as Tet.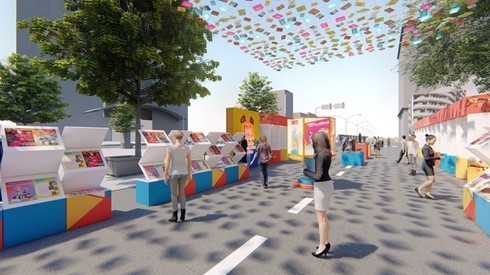 A 3D scene of what the book street festival will look like in Ho Chi Minh City.
During a recent press conference announcing details of the event, Tu Luong, Vice Director of the municipal Department of Information and Communications, said the book festival serves as a popular destination for many local people and foreign friends to enjoy.
Guests are able to visit the occasion during the biggest and most important annual festival in Vietnam, which is set to get underway next month.
The festival will be divided into three parts depending on genre, with children books to be put on display on Mac Thi Buoi street.
The main area on Nguyen Hue street will feature a range of genres, whilst a specialized area for science, technology, economics, and culture, in addition to a coffee area, will be arranged on Ngo Duc Ke street.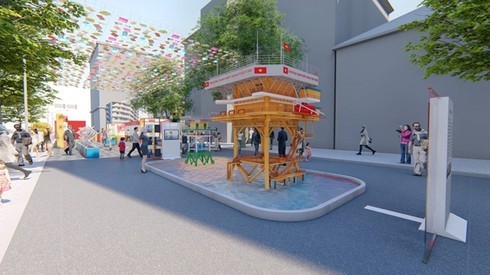 An image of the DK1 platform which will make an appearance for the festival
To mark the occasion, prestigious publishers and distributors including Phuong Nam, Thai Ha Book, and Fahasa are due to attend.
Furthermore, a spring press festival will also be organised, drawing the participation of approximately 100 media agencies.
The festival was first held back in 2010 with the aim of promoting a greater reading culture among local people and to create an entertainment area suitable for both residents and tourists each Tet. VOV

Vietnam will be the guest of honour at the International Havana Book Fair 2020, according to the Cuban Ministry of Culture.

Growers in Hanoi are busy taking care of peach trees for the coming Lunar New Year or Tet Holiday.