Songwriter and musician Thanh Hien, one of the region's most talented artists of cai luong (reformed theatre), died on Wednesday in Tay Ninh Province. He was 78.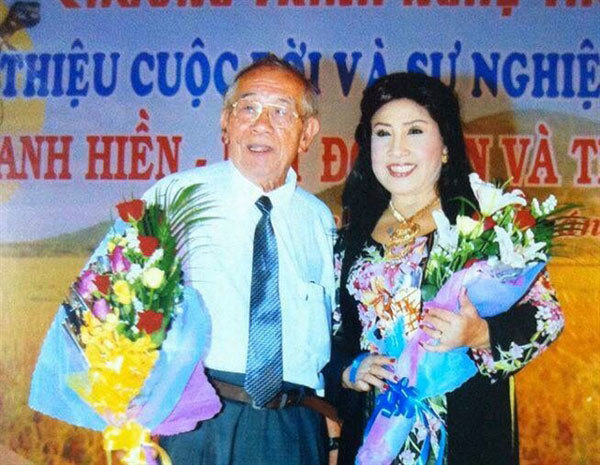 Songwriter and musician Thanh Hien, a veteran of cai luong (reformed theatre), died on Wednesday in Tay Ninh. — Photo Thanh Hiep
Beginning his career at an early age, Thanh devoted his life to cai luong, a southern genre of traditional theatre, with the aim of preserving the art.
Hien was born in 1942. He worked for leading cai luong troupes in HCM City and southern provinces, and wrote more than 2,000 vọng cổ (nostalgic) and tai tu (a genre of traditional southern theatre) songs which are often used in cai luong.
His works praise the country, history and culture. His famous songs include Chuyến Xe Tây Ninh (Trips to Tay Ninh), Rẽ Mạ Đầu Mùa (Working on the Fields) and Đường Ra Trận Hôm Nay (Road to the Battle).
Most of his works, performed by different generations of cai luong stars, highlight Vietnamese soldiers and farmers.
Hien was also known as a talented scriptwriter who left his mark on 20 cai luong plays, which have been staged many times by leading art troupes such as Tran Huu Trang Theatre and Huong Tram Theatre.
His plays feature historical events and national heroes.
Some of his plays, including Vì Sao Anh Chưa Về (Why Aren't You Returing Home?) and Tiềng Hát An Cơ (Voice of An Cơ the Bridge), were first staged in the 1960s and 70s and are part of the cải lương canon.
He also played traditional muscial instruments used in cai luong and performed with cai luong stars such as People's Artist Minh Vuong and People's Artist Le Thuy.

He brought his art to many places in the region.
"Artist Hien has died but his art is still alive among the hearts of cai luong lovers," said theatre critic Thanh Hiep of Người Lao Động (Labourer) newspaper in HCM City. — VNS

The fourth part of the web series featuring People's Artist and theatre actress Lệ Thủy, a star of cải lương (reformed opera), has attracted more than 65,000 views on YouTube just one week after its release.  

Two artists from HCM City's cải lương (reformed opera) theatres are competing for 2019's Best Theatre Actress at the Mai Vàng (Golden Apricot) Awards, an annual event launched by Người Lao Động (Labourer) newspaper.