Meritorious Artist and cai luong (reformed opera) star Giang Chau died of a long-time illness on Wednesday at his home in HCM City. He was 67.
Cai luong gets new HCM City venue
Famous cai luong play on women restaged
Vietnamese drama takes the stage in Europe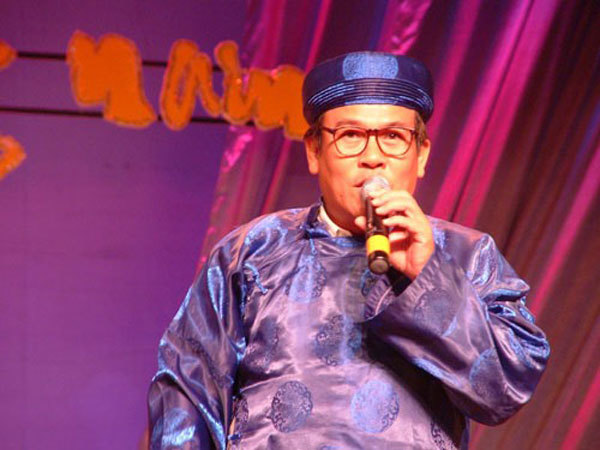 Meritorious Artist and cai luong (reformed opera) star Giang Chau passed away at 67 in HCM City on May 8. — Photo baophapluat.vn
Chau, whose real name is Tran Ngoc Chau, became a bright star in the 1970s and 1980s with his role playing Trùm Sò in the cai luong comedy Nghêu Sò Ốc Hến (The Stories of the Clam, Oyster, Snail, and Mussel).
The play was staged by Sai Gon 1 Cai Luong Troupe in 1982 and directed by Ba Van.
It is about four characters named Bói Nghêu, a fortune teller, Trùm Sò, a village major, Trộm Ốc, a thief and Thị Hến, a beautiful widow.
Their stories depict a rural Vietnamese area under feudalism on the decline.
The play featured famous cai luong stars like Thanh Dien, Thanh Kim Hue, and Truong Xuan. Up to a thousand shows in three years were performed.
Nghêu Sò Ốc Hến, one of the masterpieces of Vietnamese folk theatre, has been staged in different forms such as tuong (classical opera), cheo (popular opera), cai luong and drama.
It is said to originate from the central province of Quang Nam.
Chau was born into a poor family in 1952 in the Cuu Long (Mekong) Delta province of Ben Tre.
With his powerful voice, he began his singing career in 1968, and later was invited to work for Phước Châu, Hương Mùa Thu, and Trâm Hoa Mai cai luong troupes.
After 1975, he worked for Sài Gòn 2 and Sài Gòn 1 troupes, and quickly became a star.
He performed in numerous plays such as Tìm Lại Cuộc Đời (Finding Life Again), Tiếng Hò Sông Hậu (Singing in Hau River), Khách Sạn Hào Hoa (Caravelle Hotel) and Tô Ánh Nguyệt (Miss To Anh Nguyet).
In 2007, Chau was granted the title of Meritorious Artist for his great contribution to cai luong art.
The funeral will be held at the Ministry of National Defence's funeral house on Pham Ngu Lao Street in District 1 until May 11.
VNS