An altar dress submission for Vietnam's national costume entry at the Miss Universe 2019 has become a topic for debate.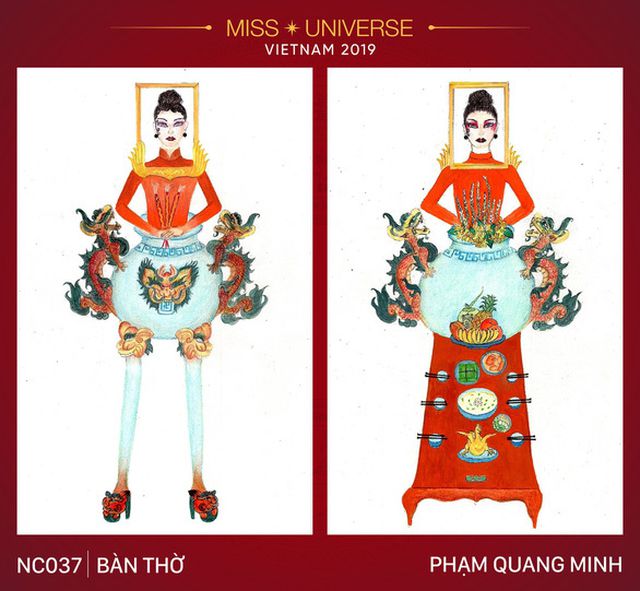 The altar dress
The organisers of Miss Universe Vietnam are holding a contest to find the best gown for Vietnamese candidate Hoang Thuy at the Miss Universe 2019's National Costume Category.
Out of all submissions that have been uploaded on the internet, the altar dress has caused the most debate.

According to the illustration, Hoang Thuy will wear an incense burner as the skirt and a photo frame on her face.
Equipment will be installed to hide a tray with offerings inside the incense burner and when it is released, it will fall down and cover Hoang Thuy's legs.

Hoang Thuy was also shocked at the submission and joked that why the designer wanted to put her on the altar this soon.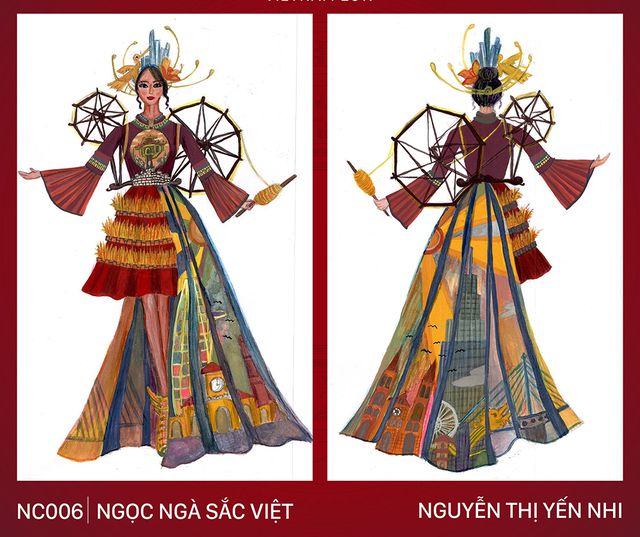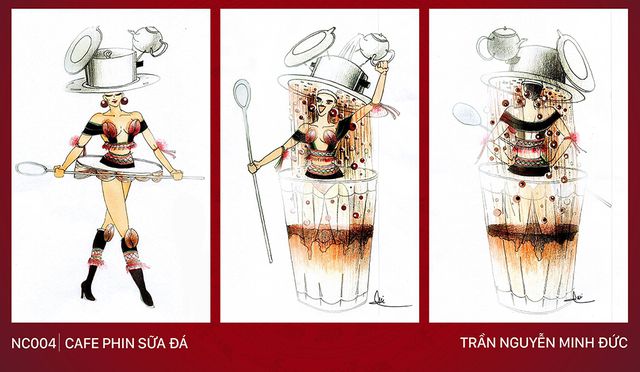 Other submissions in the contest


After the submission was posted, it quickly gathered 40,000 likes and 20,000 comments. Some people said creativity had no boundary while others disliked the concept, saying that it is disrespectful.

"At first look, you want to laugh," a viewer commented. "Then you want to cry because the design is too rough and slightly offensive. Especially when the model's face is put inside the photo frame. The altar is spiritual and religious so it's a very difficult concept to use in fashion design."

However, many people said as a controversial topic, the altar dress submission was being spread around at rapid speed and may end up in the top 15.

The contest is still open for more submissions until June 15. Owners of 15 designs with most votes will proceed to the next stage and give a presentation about their ideas in front of a judge panel. Dtinews
Bang Chau

In the history of Miss Universe, Vietnam has sent 12 representatives to compete in Miss Universe pageants, with some of them leaving a positive impression on the judges and spectators.

A design contest has been launched with the aim of selecting a national costume which the Vietnamese representative at the upcoming Miss Universe 2019 pageant will wear. 

Hoang Thuy, the first runner-up of Miss Universe Vietnam 2017, has been officially chosen to represent Vietnam at the upcoming Miss Universe 2019 beauty pageant.