Hanoi was recently named one of 66 new members of the United Nations Educational, Scientific and Cultural Organisation (UNESCO)'s Network of Creative Cities.
Doctor Bui Hoai Son, head of the Vietnam National Institute of Culture and Art Studies, spokes about the recognition.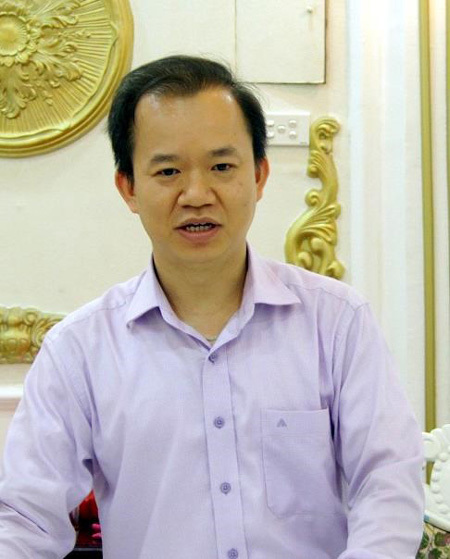 Doctor Bui Hoai Son, head of Vietnam National Institute of Culture and Arts Studies. — Photo vicas.org.vn
Could you explain what is the creative city network?
It is a great strategy of UNESCO to implement the 2030 Agenda for Sustainable Development of the United Nations. In the 2005 UNESCO Convention on the Protection and Promotion of Culturally Diverse Expressions, UNESCO had an initiative to establish a network of UNESCO-recognised cities of innovation.
UNESCO recognised 66 additional cities including Hanoi on October 31, increasing the total to 246 cities in the world as creativity cities.
In Southeast Asia, Hanoi was the second capital after Singapore to be recognised. It is a great honour.
What does the new title mean for Hanoi?
Hanoi celebrated the 20th anniversary of the capital city's recognition as a 'City for Peace' by UNESCO in July.
The 'City for Peace' title has been held for 20 years. It's time for Hanoi to have another title. At the moment, the whole world is focusing on creativity.
Becoming a member of UNESCO's Creative Cities Network will help Hanoi make strategic changes in the coming years.
From now, all Hanoi's development orientations will have to take into account creative elements on the basis of a common development philosophy.
Carrying out projects on construction, city planning, agriculture development, handicrafts and art must prioritise the creative elements. That will be a condition for us to unify our resources, creating a common power to develop Hanoi.
Recent efforts of Hanoi such as launching a smart city project and innovations in culture and art such as Hanoi International Film Festival, International Experimental Theatre Festival, Monsoon International Music Festival, and other events will be a foundation for the development of creative activities in the future.
In the nomination dossier, Hanoi chose 'design' as the main content. What do you think about this choice?
There are many ways to do creative activities because Hanoi has been powerful in cuisine, handicrafts and art.
In my opinion, it is a visionary option of the Hanoi authorities. If we had chose a particular field, it would not cover the activities of others.
For example, if we chose cuisine, film and art would lose out.
Is it an issue that many regional and international cities also choose 'design'?
These concerns were raised in the process of the dossier preparation for the title recognition. It would have been simpler and easier if we had chose cuisine or handicrafts.
However, we need greater ambition.
Culture is the difference. We must be different from other countries to show the unique identity of Vietnamese culture.
What is the state of creativity space and activity development in Hanoi?
The development of creative activity in Hanoi currently faces many problems. However, from my perspective, the problems are inevitable.
I think that the development process needs time to experiment and learn. Failures are lessons for us to overcome and to achieve better results.
Creative hubs in Hanoi are facing many difficulties. However, we can also be temporarily satisfied as the number of creative hubs in Hanoi has doubled since 2014 and they have diversified in type, offering many opportunities for employment and making Hanoi more attractive.
We still have a lot of work to do to support these creative hubs and to make them become places to spread creative and good messages about life from creative people, including artists and all individuals in Hanoi.
What does Hanoi need to do first to develop creativity?
The first is to focus on raising awareness of creative space for the development of the capital.
From there, we must enhance the role of creativity and integrate creativity into all development strategies with specific actions, of which the creative element must be the most important factor.
Next, we need plans for the development of the capital, mobilising resources and drawing strong attention from all sectors in society.
More investment is needed for creative activities and we need incentive tax policies and legal status for creative hubs or other support for creative hubs or creative ideas which can be characteristic of Hanoi. NDCT/VNS

Hanoi was designated as part of the UNESCO Creative Cities Network on October 30, according to the municipal Department of Culture and Sports.

Hanoi has joined 65 other cities as a new member of the UNESCO's Network of Creative Cities. 

In order to develop creativity and international connectivity, Hanoi has completed and submitted its application to become a member of the UNESCO Creative Cities Network in 2019.