The Ministry of Culture, Sports and Tourism is finalizing a draft Code of Conduct for Artists.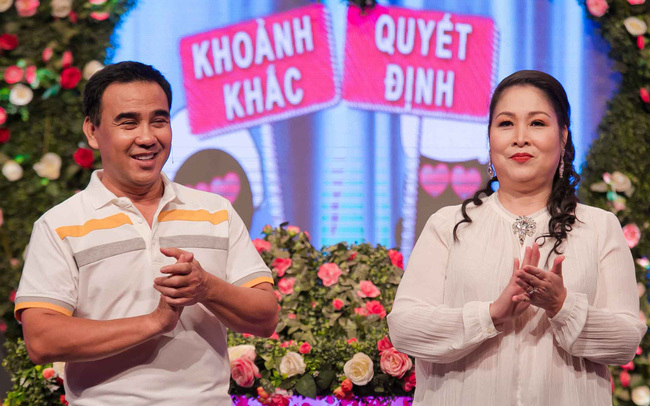 People's Artists Hong Van and Quyen Linh once apologized to the audience for not thoroughly understanding the products they advertised.
The document has been sent to the Vietnam Cinema Association, Vietnam Fine Arts Association, Vietnam Dance Artists Association, Vietnam Theater Artists Association, Vietnam Photographers' Association, and Vietnam Musicians Association for comments.
According to the draft, the subjects of the code of conduct are artists working in public non-business agencies; artists who are members of political - social - professional organizations; socio-professional organizations and other social organizations; and other artists not mentioned in points a and b of this clause.
Under this code of conduct, artists must comply with the law, respect the legitimate rights and interests of organizations and individuals. Their behaviors must be consistent with social moral values, cultural traditions and customs. Artists are responsible and transparent in social activities and have a healthy lifestyle, preserving the image, style and prestige of the artist in front of the public and society.
They are requested to not advertise fake or untrue products, not practice, support superstitious activities, and not organize or participate in activities contrary to law, violating social order and safety.
In addition, artists must also be responsible and honest in speaking, expressing and sharing views, not use offensive language contrary to customs and traditions when participating in press, media and entertainment activities and social network.
They are also requested to not post or spread content that violates the law, information that offends the honor and dignity of organizations and individuals, false information, and unverified information.
The draft states that the purpose of this code of conduct is to preserve and promote traditional cultural values, raise a sense of responsibility, and gradually form ethical standards in the behavior of artists towards professional activities, in the press, media, social networks and when participating in other community activities, contributing to the construction and development of Vietnamese culture and people, meeting the requirements of sustainable development of the country.
Tran Huong Duong, Deputy Director of the Department of Performing Arts, said that the code of conduct is not a legal document, so there will be no regulations related to sanctions. However, this will be the basis for ministries and agencies to develop their own rules to apply with their members.
"Artists are public figures, so their behavior on social media and in real life has a great influence on the public's thinking and lifestyle. The Code of Conduct is only valid for guiding the artist's behavior, not for sanctions like the law. However, Article 3 of Decree 144 regarding performance activities points out what artists cannot do, so artists must comply with the provisions of the law," said Mr. Duong.
Tinh Le

No matter how good of an impact celebrities have on the masses, the redemption for their wrongdoings is a requisite.