Artist and curator George Clark will introduce his new film "Double Ghosts" and talk about his expanded practice with film from projection performances to exhibitions at Hanoi Doclab in Hanoi on July 2.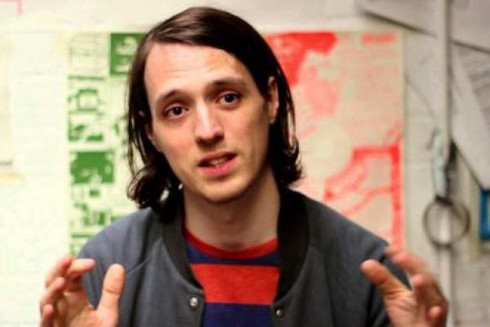 Artist/curator George Clark - Photo: Courtesy of organizer
"Double Ghosts," a project with multiple parts, explores histories from cinematic traditions in Taiwan to a lost film made by Chilean filmmaker Raul Ruiz. The film was first introduced at the 2018 Taiwan Biennial.
The project begins with an unfinished film shot by Raúl Ruiz in Taiwan in 1995 inspired by Taoist philosophy. It was filmed at Chin Pao San cemetery with a Taiwanese cast and crew but never finished.
Shot on 35-millimeter film, "Double Ghosts" comprises a series of actions seeking to reactivate the lost film following traces across the Pacific from Ruiz's birthplace in Puerto Montt to the mountain cemetery in Taiwan.
George Clark is visiting Vietnam to take part in the British Council's Heritage of Future Past project. He is also doing research for a new project and preparing for a future workshop with Hanoi Doclab.
Clark is an artist, writer and curator. His work explores the history of images and how they are governed by culture and technology as well as social and political conditions. His films have been shown at festivals and museums internationally.
His recent projects have been presented at 2018 Taiwan Biennale in Taichung, AV Festival in Newcastle, Museum of Modern and Contemporary Art in Seoul, Buenos Aires Museum of Modern Art, Images Festival, and Museum of Visual Arts.
Clark is co-founder of the West Java West Yorkshire Cooperative Movement, a collaborative project with the Jatiwangi Art Factory and Pavilion.
He has curated projects for museums, galleries, cinemas, and festivals with a focus on broadening the histories of film and video practice globally. He has written for numerous exhibition catalogs and publications and he is a visiting lecturer at the Royal College of Art.
The free event will start at 7 p.m. SGT