Cyclist Nguyen Thanh Tam has decided to retire from road racing to move to the BMX category.
Tam wins overall yellow jersey of HCM cycling event
I'm really the best in the eighth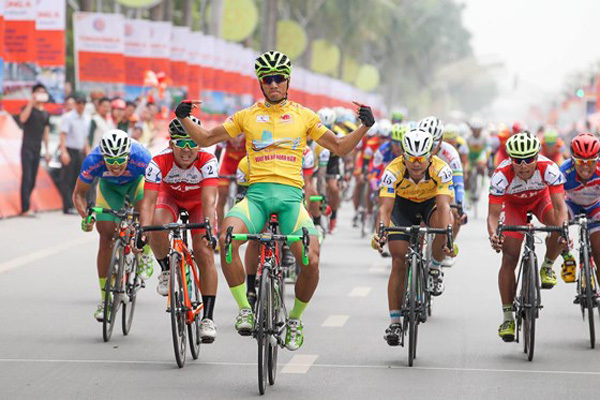 Nguyen Thanh Tam celebrates a win in the yellow leader's jersey during the HCM City Television Cycling Tournament in 2018. — Photo sggp.org.vn
Tam, who is one of Vietnam's best sprinters on the road, left the Loc Troi Group team early this week and will ride for An Giang's BMX team.
The national team member competed in BMX for short time before he switched to road racing.
"Being a road cyclist means that I have to be away from home regularly," said Tam. "I am now a married man and I want to spend more time with my family. An Giang team is based in Tinh Bien District which is near my home."
VNS