The story of the war against the Covid-19 pandemic in Vietnam is told by sculptural language, giving visitors an impressive perspective, at a theme park that has opened in Da Lat city in Lam Dong province.
A themed park on the war against Covid-19 pandemic has been opened in Da Lat city, Lam Dong province. 
The park is designed to honor the "White Angels" – healthcare workers - in the fight against epidemics in Vietnam and the world. 
Here are some of the impressive sculptural works in the "Covid-19 park":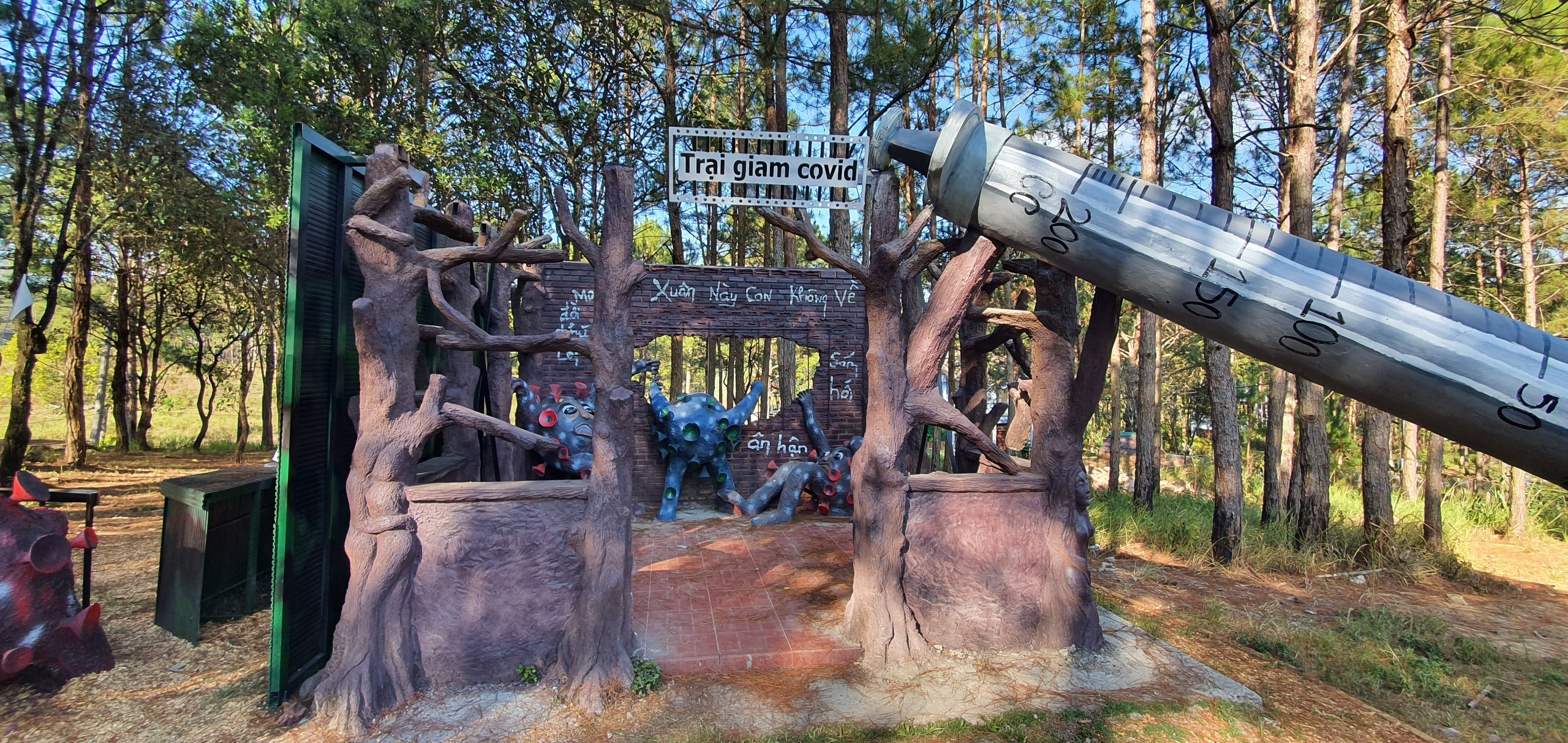 Corona virus is contained in "prisons".

The world is expecting that Covid-19 vaccine will help fight the epidemic.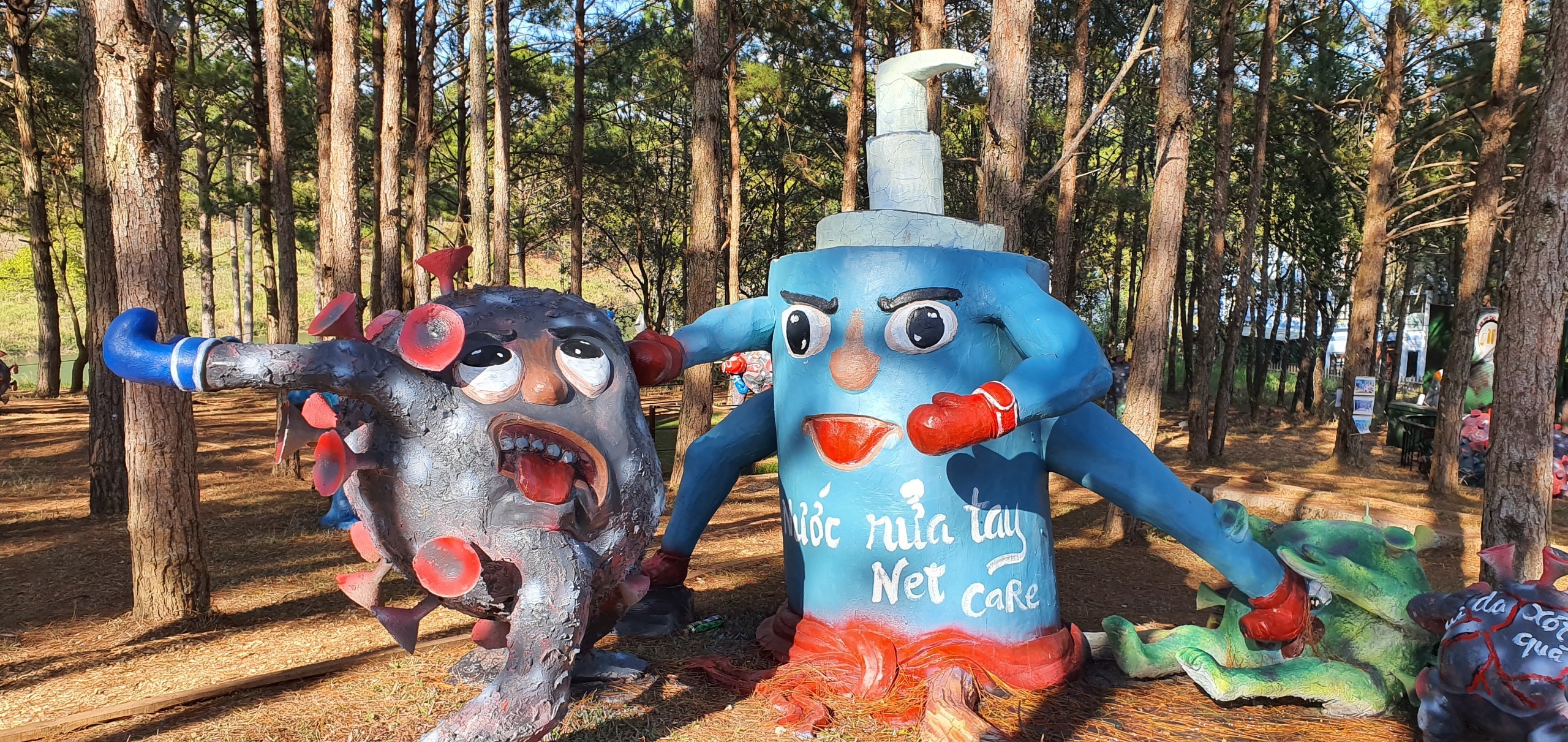 Frequently washing hands with soap and antiseptic lotion is one of the solutions to prevent disease.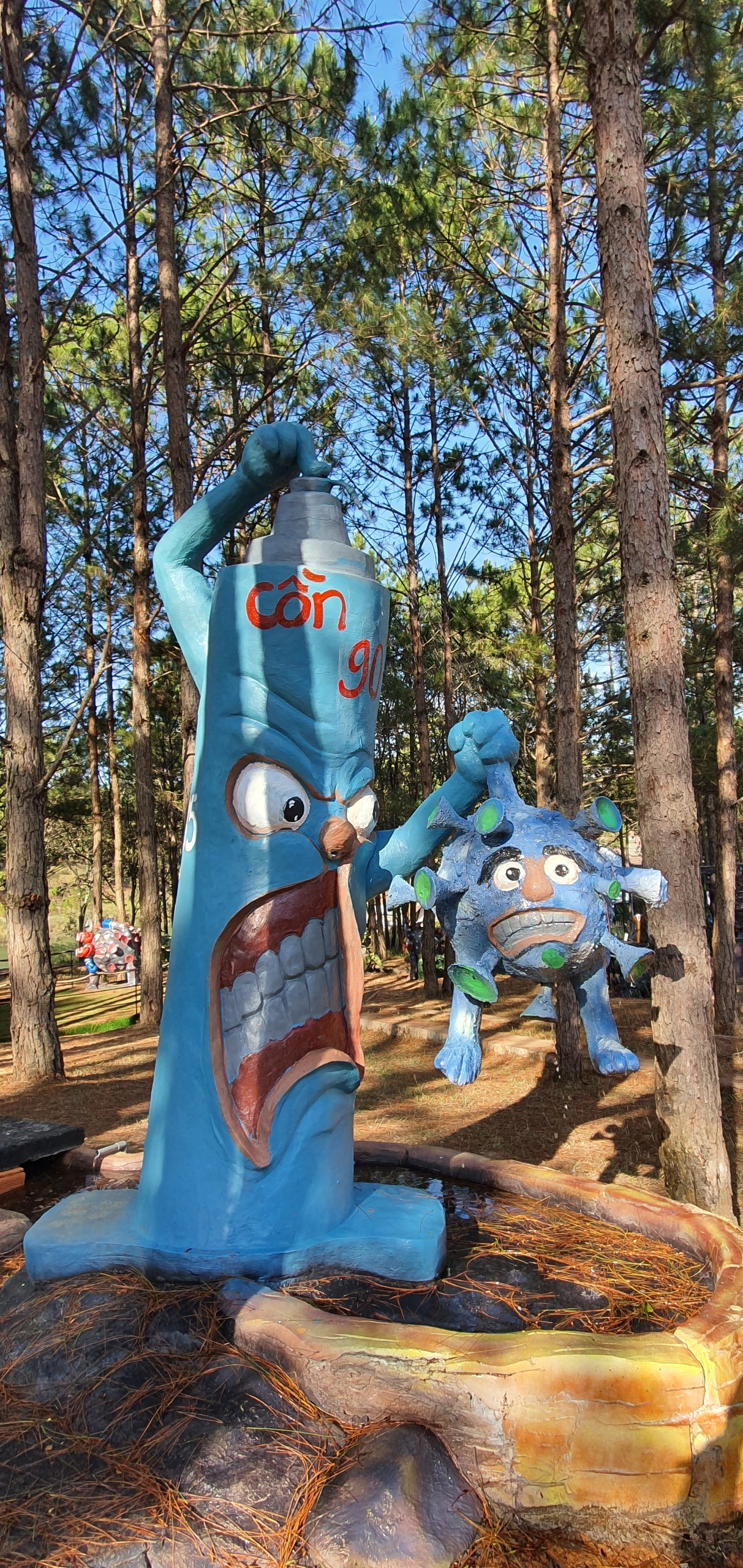 Antiseptic lotion helps prevent the spread of disease.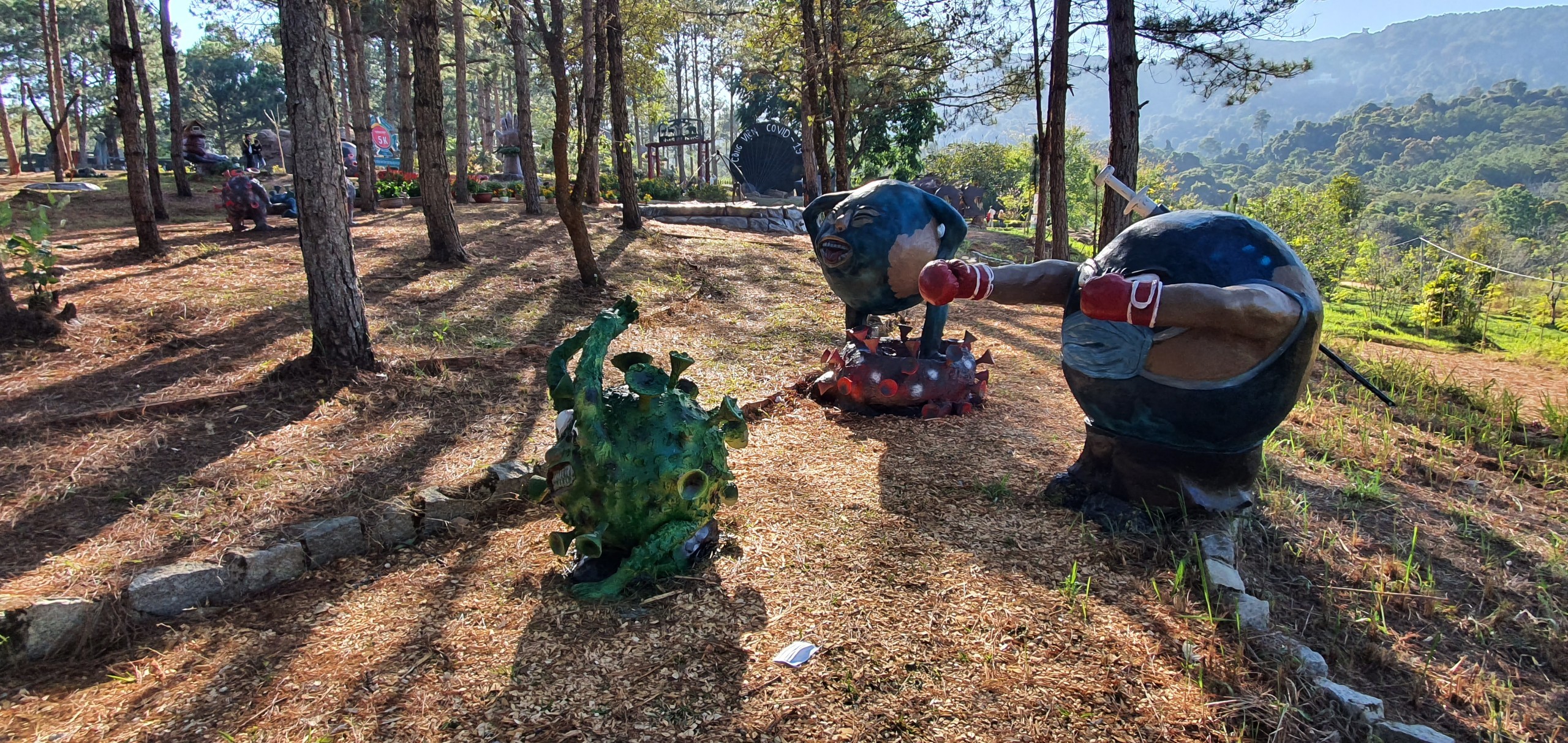 The fight between the "white-shirt soldiers" and coronavirus is still fierce.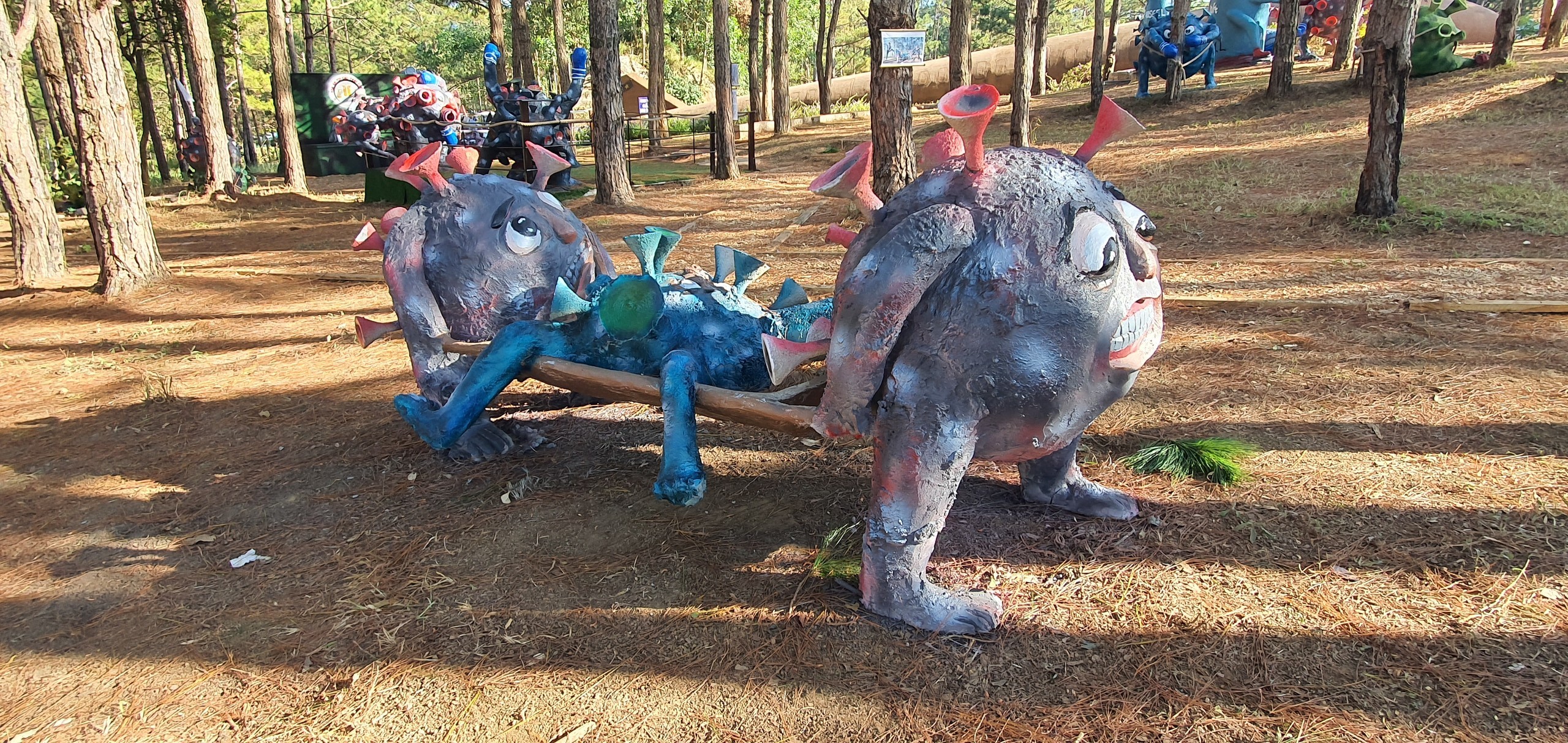 One of the impressive image of the "war" against epidemic.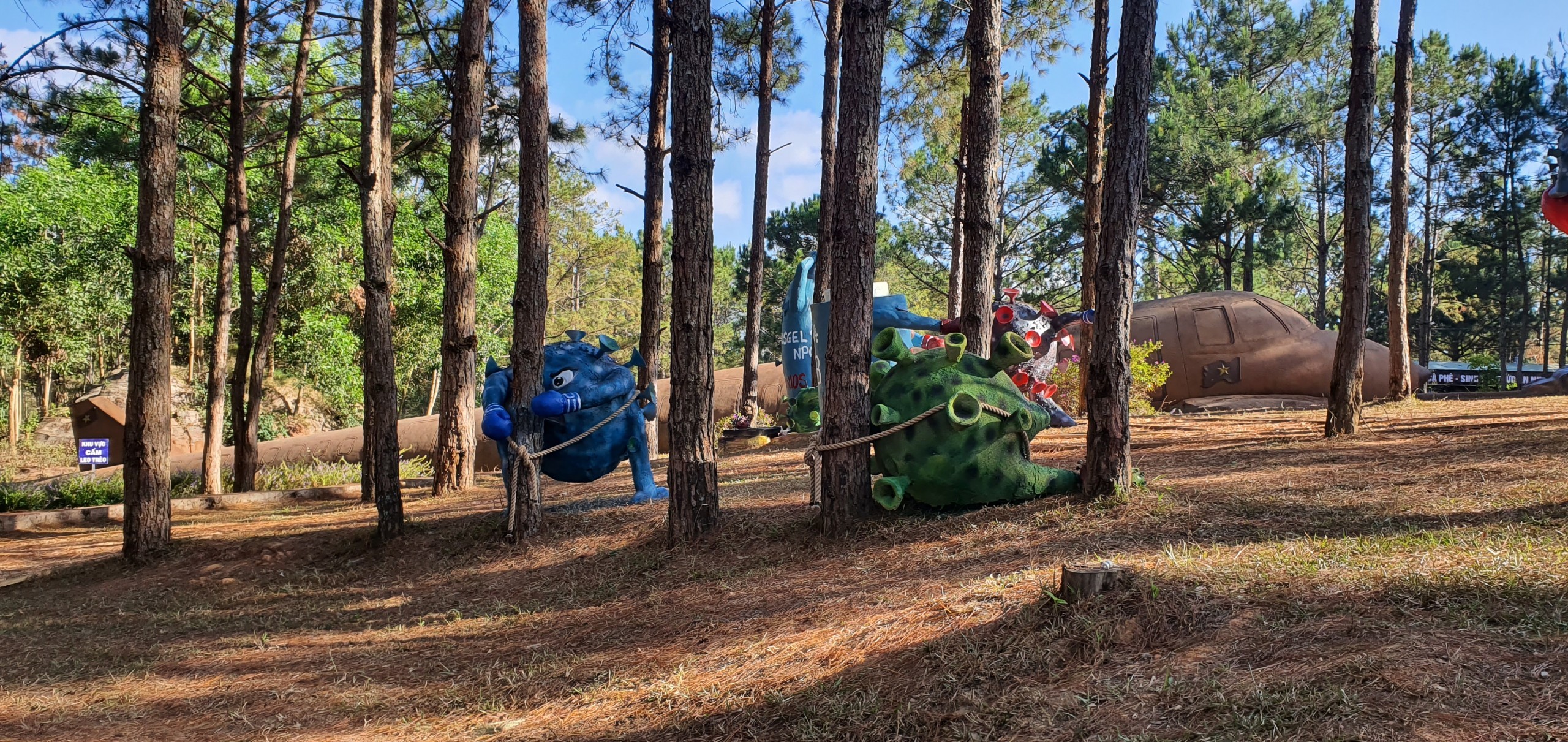 "Tieing" corona virus.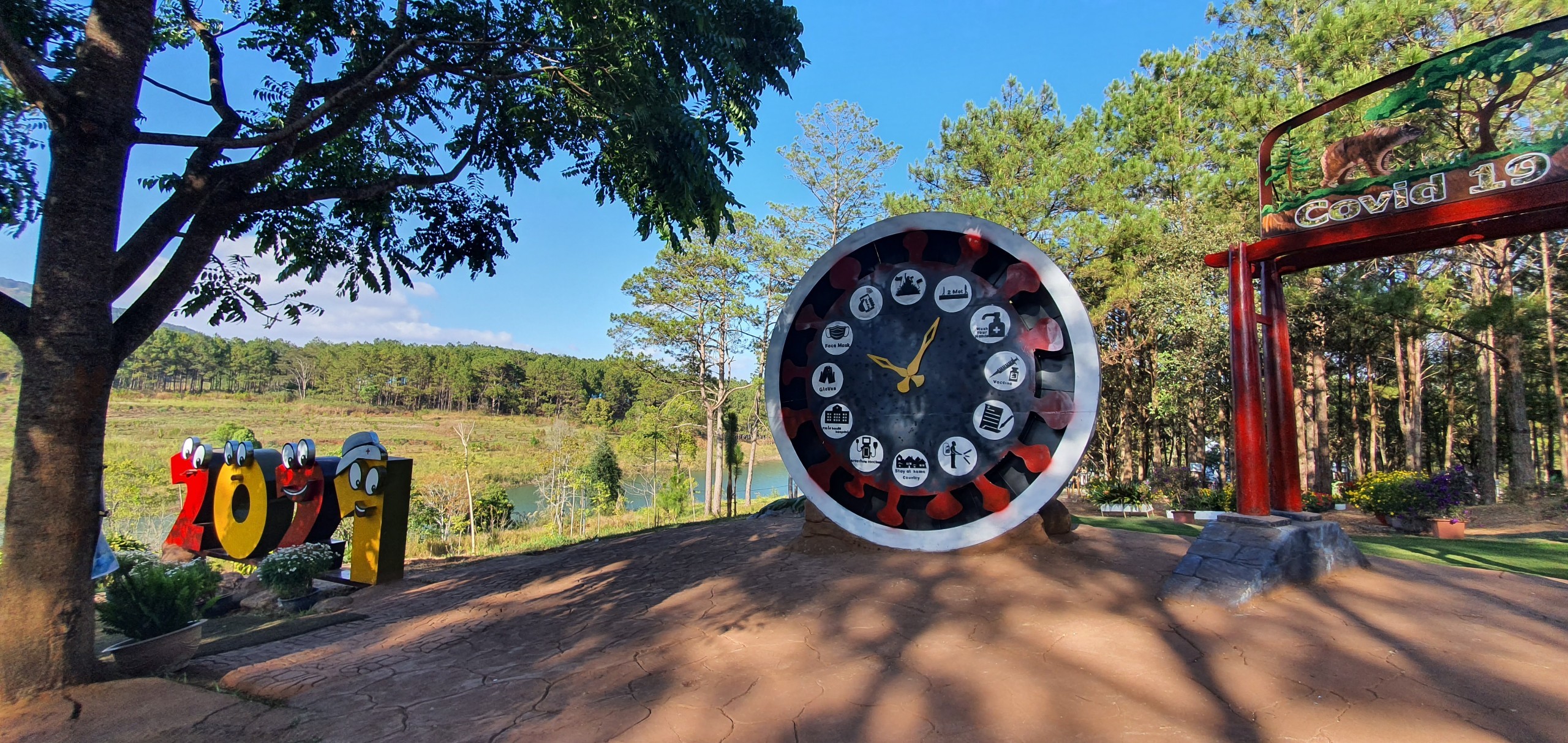 The park strongly impresses visitors by its vivid sculptural works.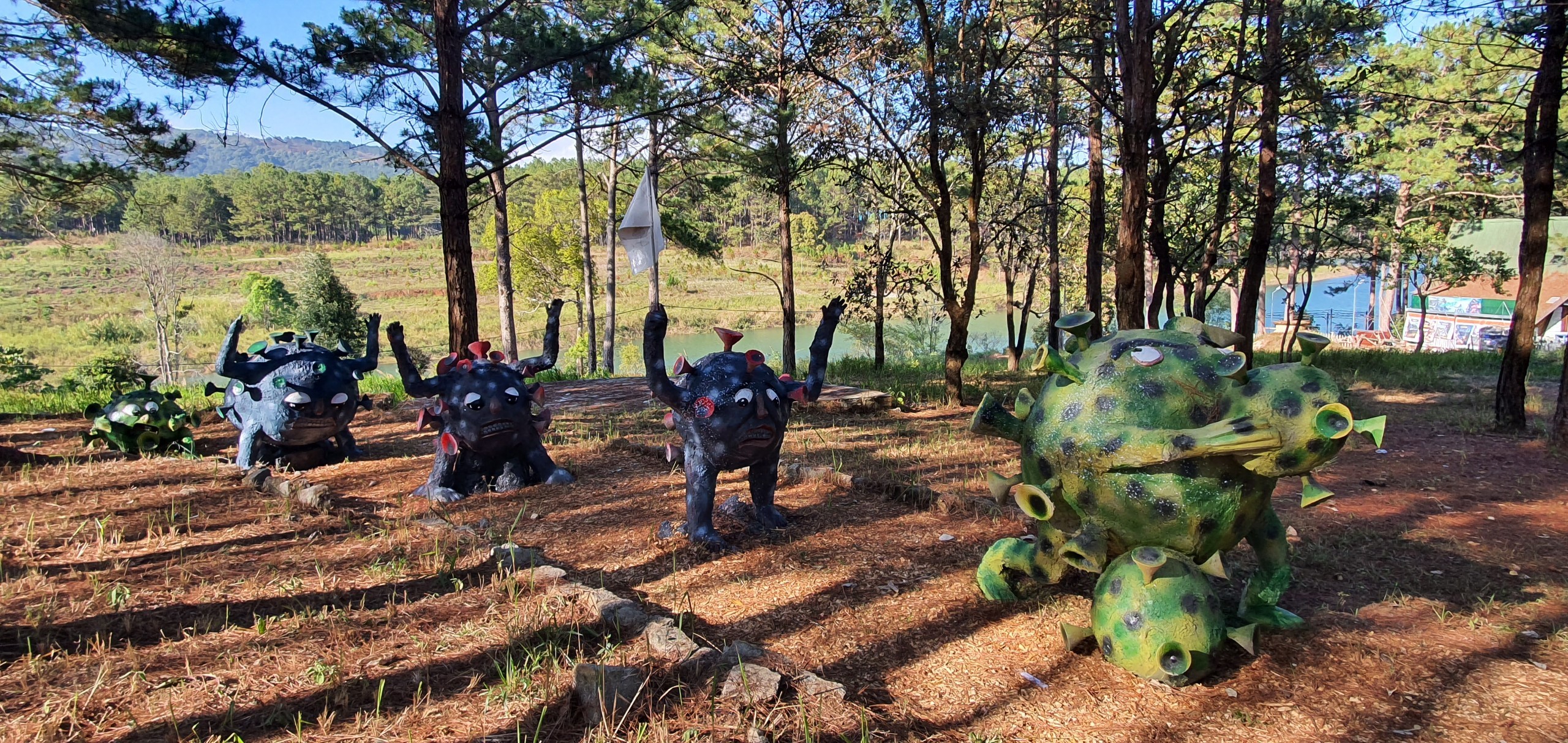 Covid-19 will have to "raise the white flag" and surrender.
Luong Bang

A book featuring more than 100 drawings about mutual understanding, tolerance and inclusion in the fight against COVID-19 was released on Thursday by UNICEF and the Ministry of Health (MOH).