Dac Ngoc is poised to become the first local designer to participate in the Luxury Brand Global Fashion Week 2020 which is scheduled to get underway in the Republic of Korea on May 23.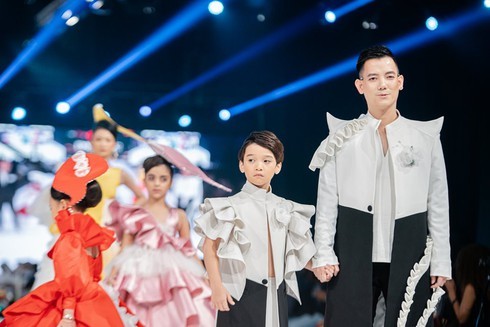 Designer Dac Ngoc (R)
Dac Ngoc Designer House will be the only brand from the nation to attend the event, as announced by the organisers of Luxury Brand Global Fashion Week 2020.
The show provides a platform for many international luxury fashion brands to showcase their latest collections.
Globally, Dac Ngoc has become a popular name among many renowned fashion shows, receiving plenty of international praise while participating in London Fashion Week 2019 in the UK, International Kids Fashion Week 2019 in Russia, and Vie Fashion Week 2019 in Dubai.
Ahead of Luxury Brand Global Fashion Week 2020, the local designer has decided to keep details surrounding the debut of his latest collection a secret. VOV

Vietnamese fashion brands are feeling the heat as more and more foreign brands have arrived.

With the opening of Japanese fashion giant Uniqlo in HCM City, locals now have another shopping option for affordable clothing, but the new store could also pose a threat to the local fashion industry.