The architecture and landscape of Turkey are depicted in the unique ao dai (traditional long dress) collection by designer Do Trinh Hoai Nam which was put on show on Tuesday in Hanoi.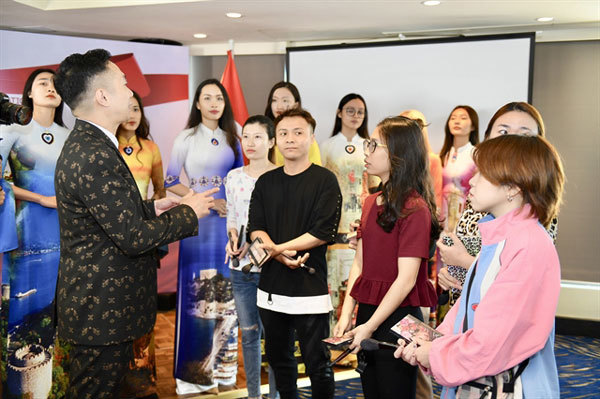 Designer Do Trinh Hoai Nam and his team prepared for the fashion show of ao dai inspired by Turkey. — Photo courtesy of the designer
With the theme 'Hello Turkey', the collection is presented to celebrate Turkey's National Day.
It's the result of collaboration between the designer and the Turkish Embassy in boosting cultural exchange and enhancing mutual understanding between the two peoples.
"Through the collection, people will see the images of Istanbul, Izmir, Cappadocia and the Dead Sea," said Nam.
"It's my great honour to continue promoting Vietnamese traditional long dresses to the world and connect foreign cultures through the dresses.
"The collection is performed by Vietnamese and foreign models. It will be presented in Turkey in other events to introduce Vietnamese culture."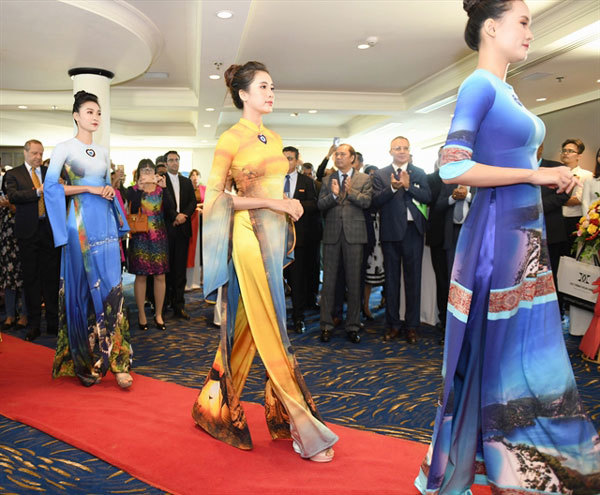 Models present designs in the collection Hello Turkey. — Photo courtesy of the designer

Nam combined modern technology and traditional handicraft in this collection. He used silk to print images on the fabric. In some designs, he applied hand embroidery to create impressive dresses.
After the show, the collection will be permanently displayed at Do Trinh Hoai Nam Fashion Centre, 63 Tran Nhan Tong Street, Hanoi, together with other significant collections including 'S Viet' presented at New York Couture Fashion Week in September and 'The World As I See It' presented at Áo Dài Festival 2016 in Hanoi.
VNS