The Vietnam Circus Federation will host a circus show re-enacting the Dien Bien Phu battlefield in Hanoi on May 5 to celebrate the 65th anniversary of the victory.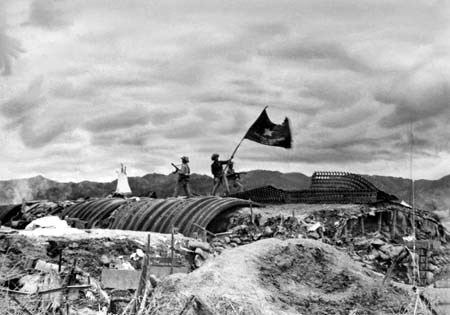 The Dien Bien Phu Campaign lasted for 56 days from March 13 to May 7, 1954 under the command of General Vo Nguyen Giap. (File photo. Source: VNA)
The hour-long programme is a combination between circus and other art forms such as music and dancing.
Artists will perform the scenes of soldiers and people crossing mountains and forests to bring cannons and food to the battlefield.
There will be an exchange with historical witnesses and present giving to war veterans who made significant contributions to the country's resistance war against France.
The Dien Bien Phu Campaign lasted for 56 days from March 13 to May 7, 1954 under the command of General Vo Nguyen Giap. It saw Vietnam defeat the French colonialists to put an end to their rule in Indochina in 1954.-VNA