Vu Ha Minh Duc, 16, won the men's singles title at the ITF U18 Junior Circuit Group 5 - Hai Dang Cup, which concluded in the southern province of Tay Ninh on Sunday.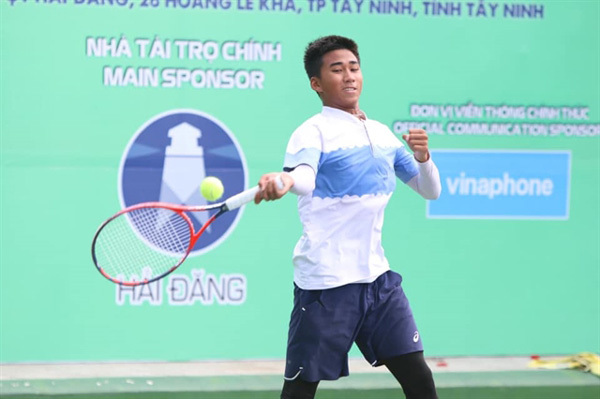 Vietnamese young talent Vu Ha Minh Duc. — Photo webthethao.vn
This is the first time Duc has won the international youth event.
The Ha Noi-born Duc took the title after beating New Zealand's Reece Falck, No 2 seed in the final 4-6, 6-3 and then Falck retired because of exhaustion.
In the women's singles, Hsuan Huang of Chinese Taipei beat her teammate Hsuan Wei 2-1 (4-6, 6-3, 6-1) in the final to take the title.
The men's doubles title went to the duo Li Zixuan and Wang Qiulin of China, while Huang Hsuan and Jhang Ke Syuan of Chinese Taipei won the women's doubles award.
The event drew 90 young talents from 15 countries and territories including New Zealand, Indonesia, India, Malaysia, Thailand, South Korea, Japan and Canada.
VNS