Documentaries from up to 11 countries will be screened for the European-Vietnam Documentary Film Festival which will be opened in both Hanoi and HCM City.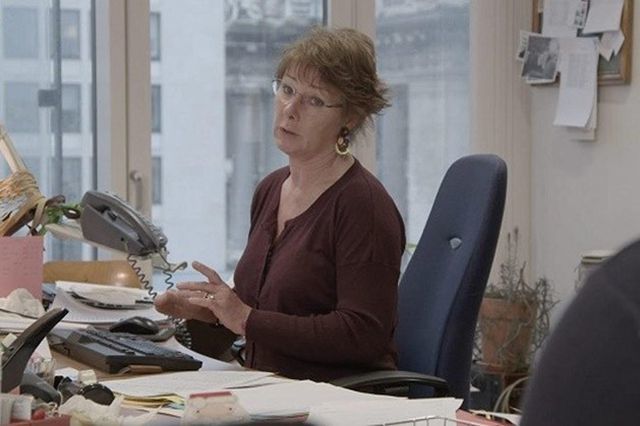 A scene from So Help Me God
The festival is an annual event organised by the European Union National Institutes for Culture (EUNIC) and the National Documentary and Scientific Film Studio (DSF).
It will open on May 31 in Hanoi and June 9 in HCM City. This is also the 10th anniversary of the festival and a milestone in the cultural exchange between Vietnam and other countries.
25 works from 11 countries will take part in this year festival. Of which 14 documentaries are from Vietnam, the rest are from Austria, Belgium, France, Denmark, Germany, Israel, Spain, Switzerland, the Czech Republic, and the UK.
Vietnam will bring to the festival award-winning documentaries made by independent filmmakers and well-known studios and facilities such as the Centre for Assistance and Development of Movie Talents.
Each movie has a different theme, most of them reflect an aspect and problem in society.
A Wallonie Brussels film titled So Help Me God will be screened at the opening. It is directed by Jean Libon and Yves Hinant and won the Cesar Award and Magritte Award for best documentary.
The movie follows judge Anne Gruwez in Brussels during criminal investigations, hearings and visits to crime scenes in three years.
The audience will have a chance to understand more about the people and culture in various countries as well as contemporary issues. Dtinews

Vietnamese award-winning documentary Remember: You Are Alive will open the 10th European – Vietnamese Documentary Film Festival on May 31 in Hanoi and HCM City.

The 10th version of the European-Vietnamese Documentary Film Festival is set to take place in Hanoi and Ho Chi Minh city between May 31 and June 9.  

A short documentary on how to unleash the potential of sustainable tourism of Quang Nam Province's Thu Bon River after the historic flood in 2000 brought a special prize for two secondary school students