Fashion designer Nguyen Minh Cong used specialty cakes of the southern region of Vietnam like pancakes, pig skin cakes, and cassava cakes to create a collection of beautiful evening gowns.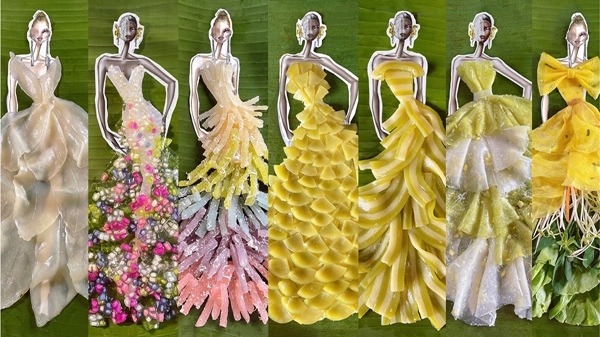 Designer Minh Cong introduced a unique collection called "Fashion - Food | Mini Collection 2021", with designs made from traditional cakes. He said this collection satisfies his passion for fashion and cooking.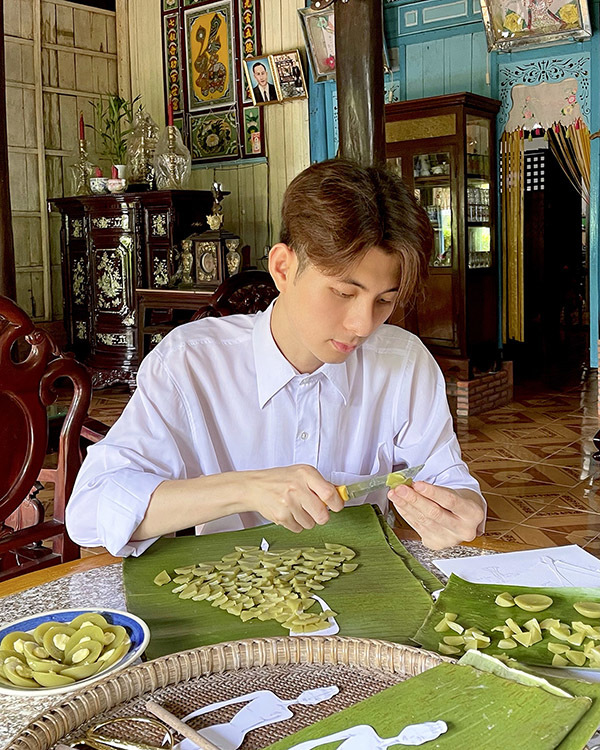 All designs are presented on banana leaves.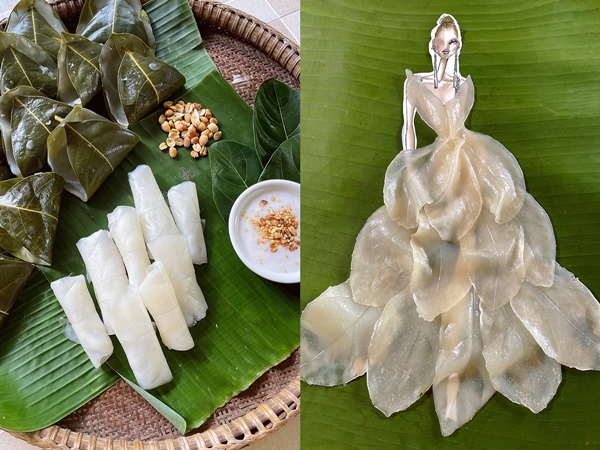 This white "princess dress" is made from jackfruit leaves and rice flour. Jackfruit leaves are covered by rice flour and steamed, which look like chiffon fabric. Each ivory-white leaf is alternately layered to create a floating dress.
The "5-tiered evening dress" with five colors is made of cassava slices with the ombre fibers that changes from dark to light, creating soft fringes.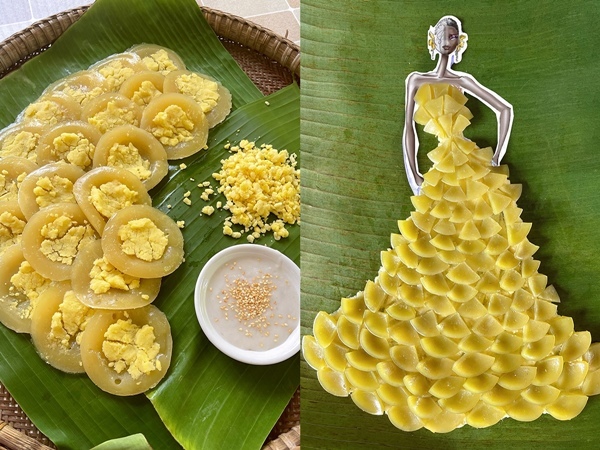 Cong cut pancakes into triangle pieces and meticulously put them together. Dozens of pieces are layered on top of each other to look like fish fins on the foundation of green bean, creating a unique dress.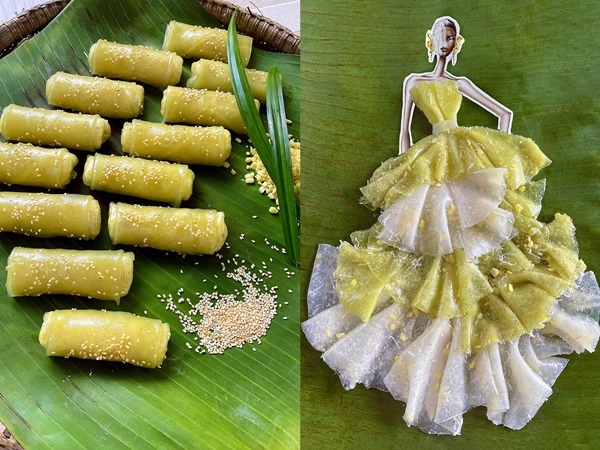 This "princess dress" is made from sweet steamed pan cakes. The designer spread coconut and green beans evenly on the body of the dress, which look like decorative stones.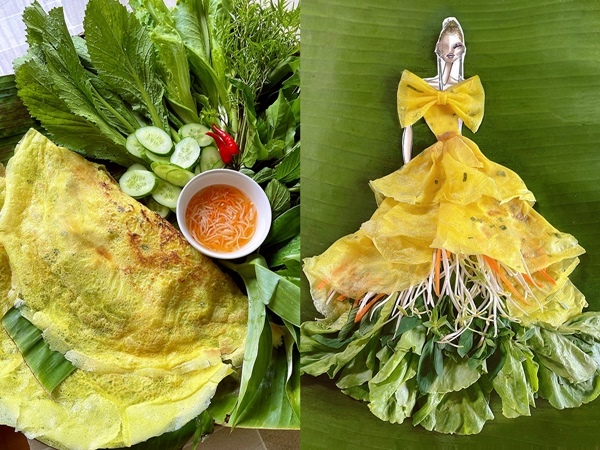 This gown is made from pancakes, lettuce, herbs and bean sprouts.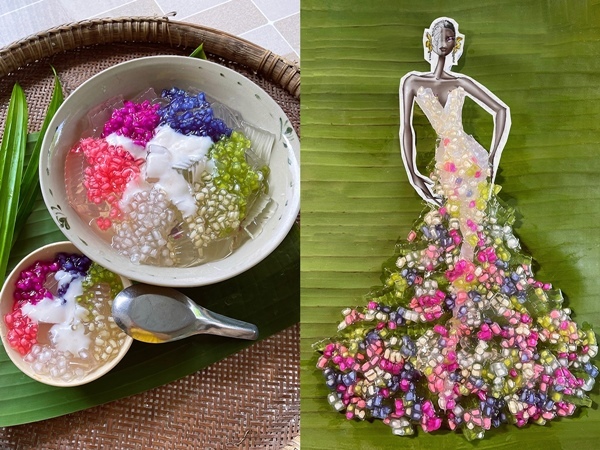 The clarity and flexibility as well as the vibrant colors of "suong sa hot luu" sweetened porridge makes this dress luxurious and sexy. The colors from vegetables help the gown tell a story of nature.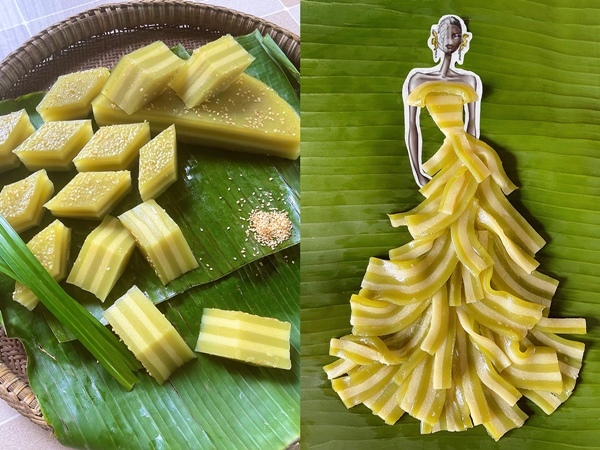 This design is made from pig skin cakes.
Minh Cong and his parents.
D.N

While many brands are struggling to find new sources of materials, there are still many designers who have moved towards the concept of using recycled materials. 

Young designer Tai Le recently stirred up the fashion industry in Vietnam by opening a store in HCM City. He is a graduate of Parsons School of Design's Fashion School in New York City and received "Student Designer of the Year" award in 2017.