A selection of noteworthy artistic and cultural events to take place in Hanoi and Ho Chi Minh City.
Hanoi
Performances
Spring Concert "Meeting With the World Music Talents"

8 pm on April 17 and 18
The Grand Concert Hall
Vietnam National Academy of Music
77 Hao Nam Str., Dong Da Distr., Hanoi
You are invited to the Spring Concert "Meeting with the world music Talents" with the participation of:
Conductor: Wojciech Czepiel
Violin Soloist: Stephane Tran Ngoc
Piano Soloist: Nguyen Viet Trung (Grand Prix at the National Chamber Competition in Warsaw, Poland)
Piano Soloist: Eric Lu (First Prize at the Leeds International Piano Competition)
Piano Soloist: Kate Liu (the Bronze Medal and Best Mazurka Prize at the 17th International Fredyryk Chopin Piano Competition in Warsaw, Poland) and the Hanoi Philharmonic Orchestra – the Vietnam National Academy of Music
Ticket prices: VND300,000, VND 500,000, VND 700,000, VND 1 million.
Subscription Concert Vol. 119 "Beethoven Cycle" with Conductor Jonas Alber
8 pm on April 18
Hanoi Opera House
1 Trang Tien str, Hanoi
German conductor Jonas Alber is back in Hanoi. He is remembered for the opening of the "Cultural Year of Germany in Vietnam 2010" with Beethoven's 9th Symphony accompanied by the Philharmonic Chorus Berlin and VNSO, in addition the Brahms Concerto six years ago and his Beethoven Symphony No 1 last year. Jonas Alber has returned to Vietnam and will participate in the Beethoven cycle of the VNSO this year.
Ticket prices: VND 200,000 – VND 350,000 – VND 500,000
JF Garage Concert 19 with Hanoi Brass Band & Friends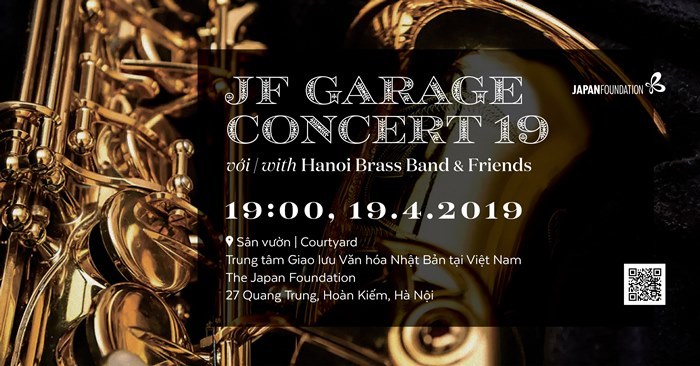 7-9pm on April 19
Japan Foundation Centre for Cultural Exchange in Vietnam
27 Quang Trung Street, Hoan Kiem District,
The Hanoi Brass Band consists of 6 professional musicians from the Vietnam National Symphony Orchestra, Military University of Culture and Arts, Brass Ensemble of Department of Public Security, and their instruments are Horn, Trombone, Tuba, Trumpet and Drums. In addition to the members, a Flute and Clarinet will also join the concert.
Free ticket.
Concert with LaJazzO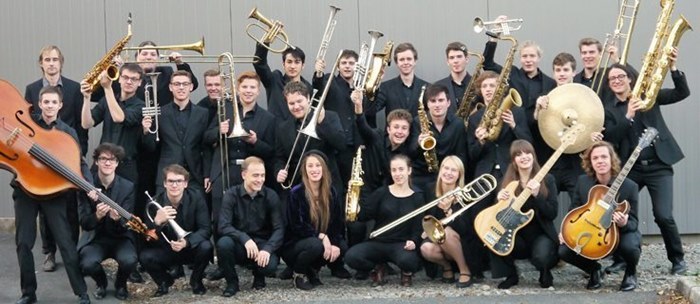 8 pm on April 20 and 21
Ly Thai To Monument
Pedestrian zone at the Hoan Kiem lake, Hanoi
The State Youth Jazz Orchestra of Baden-Württemberg (LaJazzO) is the talent school for the next generation of jazz musicians. Many young German jazz musicians can use this ensemble as a springboard for their musical careers.
Twice a year, during school holidays, the young musicians meet for one-week work phases, trained by their bandleaders Rainer Tempel and Klaus Graf and other renowned lecturers. The repertoire ranges from contemporary interpretations of traditional pieces to standards and the composer's own compositions and arrangements. Following this year's spring rehearsals, La JazzO will travel to Hanoi to perform.
Free admission
EXHIBITION
ART FOR YOU 11 Hanoi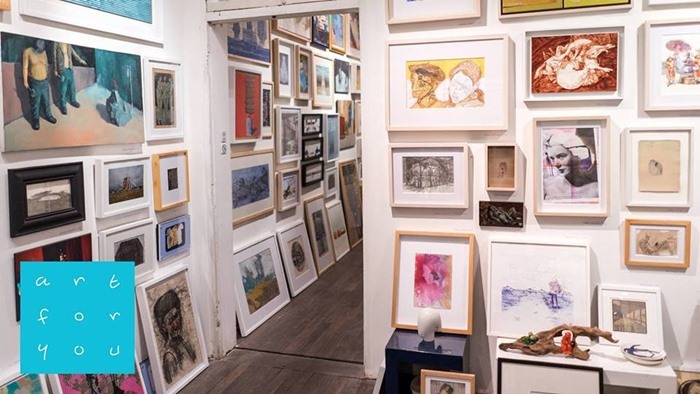 Hanoi Information and Exhibition Centre
Exhibition House, 93 Dinh Tien Hoang, Hoan Kiem, Hanoi
Visitors have an opportunity to contemplate a collection of sketches, photographs, illustrations, paintings – works, ideas, mediums & meanings, questions and responses by some of the finest creative talents working in Vietnam today, some framed, some unframed, but all between US$25 and US$900.
Free entrance
Exhibition "Echo" by Tran Van An
Vietnam Fine Arts Museum
66 Nguyen Thai Hoc, Ba Dinh, Hanoi
This is Tran Van An's first solo exhibition after 9 years of his art career (2010-2019), showcasing his new works made from metal (iron and stainless steel), shaped with mounding and electric welding techniques.
Art Exhibition "The Art of The Journey" at Pan Pacific Hanoi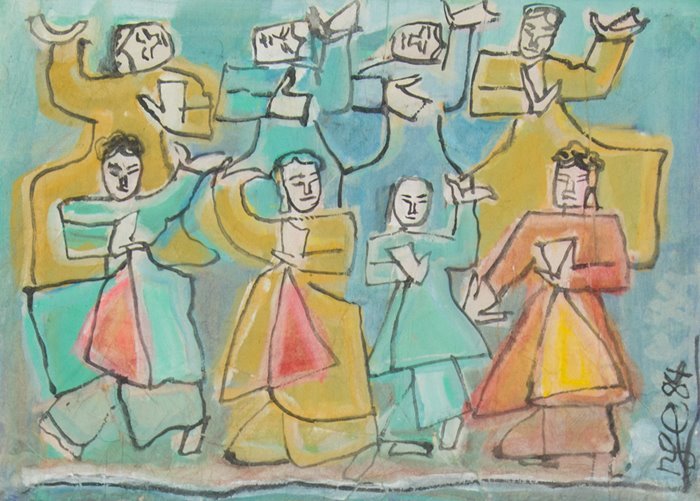 Pan Pacific Hanoi
1 Thanh Nien Road, Ba Dinh, Hanoi
"The Art of the Journey", an exclusive publication comprising of the private art collection of 170 original art pieces from established and emerging artists in the Asia-Pacific region, will be launched at Pan Pacific Hanoi on 10th April 2019.
Of these, 37 stunning pieces representing the definitive works of more than 20 of Vietnam's most respected and beloved artists will be displayed for the first time in partnership with Blue Gallery.
HO CHI MINH CITY
PERFORMANCE
Teh Dar: Vietnamese Tribal Culture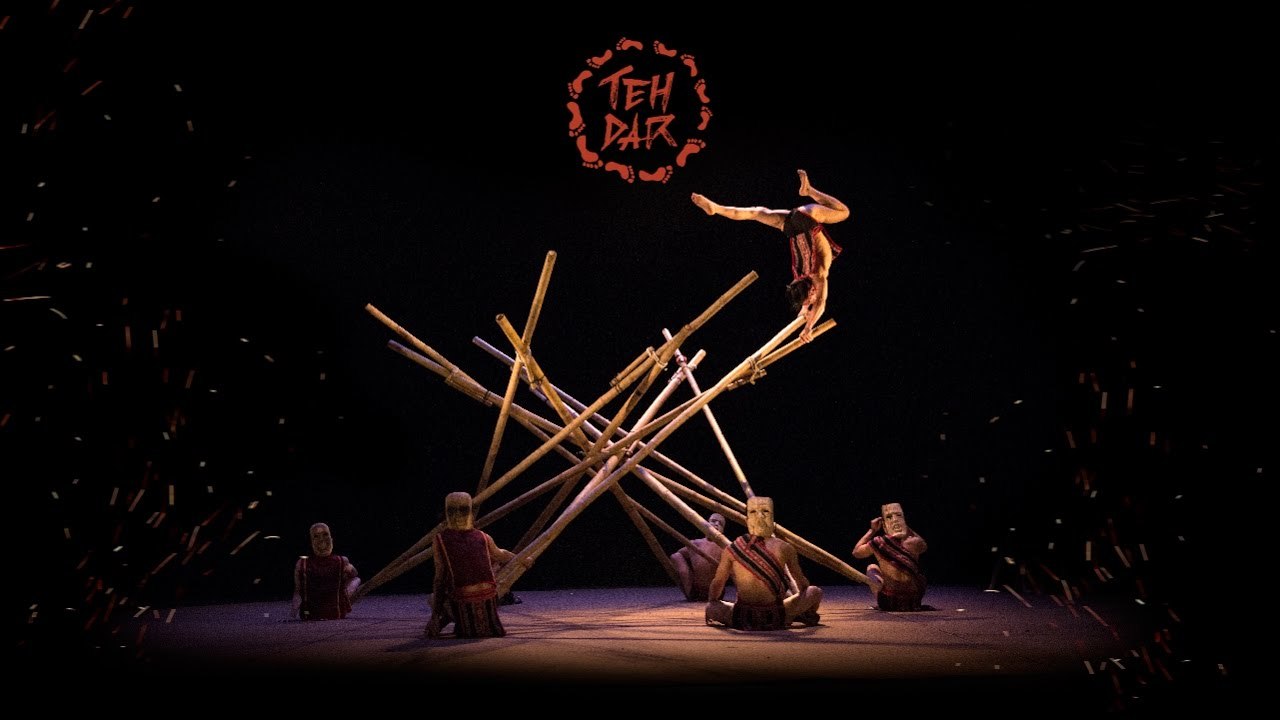 6:00 pm, April 1, 4, 5, 6 and 7
Ho Chi Minh City Opera House
7 Cong Truong Lam Son, Ben Nghe Ward, District 1
'Teh Dar: Vietnamese Tribal Culture' features a vibrant display of circus arts, aerial acrobatics, and tribal music within an hour-long performance.
The show highlights the lives of tribal families from the southwest highlands of Vietnam, using UNESCO-listed percussion instruments, such as Vietnamese gongs and buffalo horns, as well as vibrant costumes, and a stunning bamboo cirque depicting various landscapes and creatures from tribal folklores.
Price range: VND630,000 - VND1,470,000
EXHIBITION
Exhibition "Machine is Nature"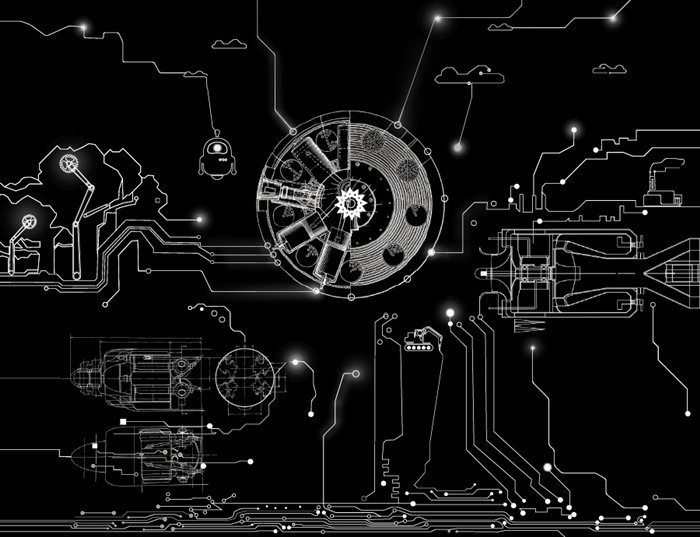 The Factory Contemporary Arts Centre
15 Nguyen U Di, Thao Dien, District 2
The exhibition features 15 artists from Vietnam, Thailand, Bangladesh, China and the UK, curated by The Factory and Inlen Photo Gallery.
This exhibition seeks to engage the behaviour and consequence of thinking that machines have become the 'Nature' we study and prioritise. It examines the current times in which we live, sharing the work of artists who are both in awe, and critical, of the patterns, substance, psychological relations and historical fictions between assumptions of Nature and the Machine.
Hanoigrapevines/Nhan Dan