A selection of noteworthy artistic and cultural events to take place in Hanoi and Ho Chi Minh City on April 22-29.
HANOI
PERFORMANCE
Contemporary Dance "At the Gates of Oblivion"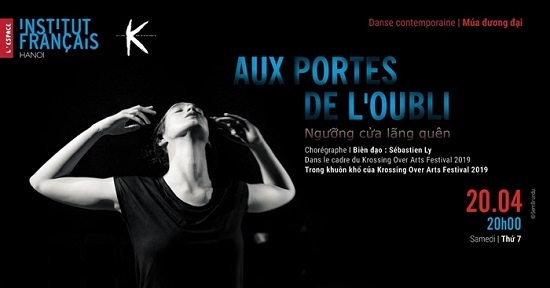 You are invited to the contemporary dance performance "Aux Portes de l'oubli" (At the Gates of Oblivion) by choreographer Sébastien Ly within the framework of Krossing Over Festival 2019.
"At the Gates of Oblivion" is a journey into our memories, presented by the French choreographer of Vietnamese origin – Sébastien Ly. Accompanied by two French and two Vietnamese dancers, Sébastien Ly will tell us the story of the connection between us and our ancestors. Films, dances and words, including stories from the audience, create a unique, interactive show where our tales are no longer our own.
Time: Saturday April 20 at 8:00 pm
Venue: L'Espace, 24 Trang Tien, Hanoi
Limited Edition Tradition 6 – Live World Music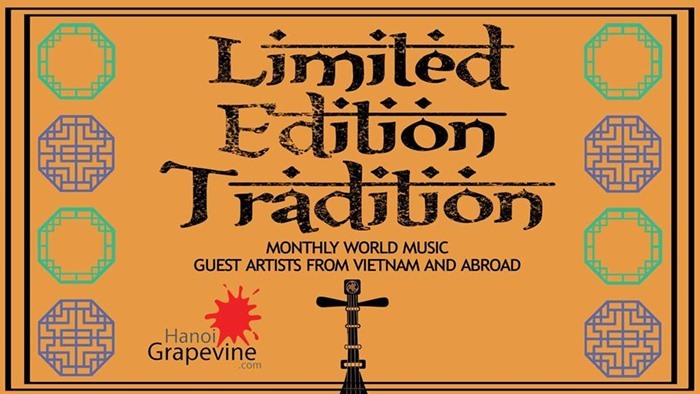 8.30 pm, April 22
Hanoi Social Club
6 Hoi Vu Street, Hoan Kiem district
The monthly show brings a different flavour, a new eye-opening style of the communication of emotions connected to the history of people across the world. You have the chance to see instruments such as the guimbri, oud, doumbrek, and a wide range of hand percussion and traditional Vietnamese musical instruments.
Tickets: VND100,000
Concert "Berlin Signals"
8 pm, April 22
Goethe Institut
56-58 Nguyen Thai Hoc street, Ba Dinh district
The show is staged under an artist exchange project composed of performances, sound installations and live-acts where the audience takes part in a new audio-visual and sound journey.
As part of the programme, the three participating international artist Antye Greie-Ripatti aka AGF aka Poemproducer, Gil Delindro & Julius Holtz will share their individual practices with a night of solo performances at the Goethe Institut of Hanoi.
Free entrance
Tickets: VND300,000 – VND400,000 – VND5-500,000 – VND1 million
EXHIBITION
Exhibition "PURE GOLD – Upcycled! Upgraded!"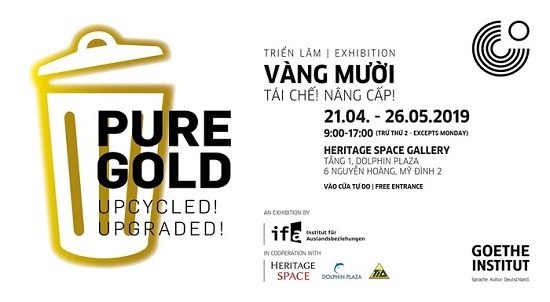 Heritage Space is proud to present PURE GOLD – Upcycled! Upgraded! – an exhibition by ifa (Institute for Foreign Cultural Relations, Stuttgart, Germany) in cooperation with the Goethe-Institut Hanoi.
Bulky trash, waste, cheap materials: pure gold! At least in the eyes of many active designers. "PURE GOLD – Upcycled! Upgraded!" explores the subject of rubbish and presents approaches to using trash to create valuable products.
Global industrialization and ever greater levels of consumption make upcycling an urgent matter, and ifa is therefore addressing this issue in a design exhibition, a platform, workshops and conferences. The cornerstones of this project are ethics, responsibility, internationalisation and co-creation. The PURE GOLD exhibition consists of two complementary parts: the physical and material exhibition and the virtual platform as a space for dialogue, discussion and the storage of knowledge.
The materials used in the presented examples are nearly all easily available anywhere and more or less "free" – and yet they are often seen as trash with little value. The same is true for the techniques used to rework them, the artisanal knowhow that in many cases is based on traditional methods and bears the stain of the backward. The aim of our exhibition is to disarm all the bad names that reuse has, and to achieve a new notion of raw materials and thus also a new appreciation of these products.
Time: Saturday and Sunday April 20 – 21 from 7:00 pm to 9:00 pm
Venue: Heritage Space, 1st Floor, Dolphin Plaza, 6 Nguyen Hoang / 28 Tran Binh, My Dinh 2, Hanoi
Mindful Art: The Language of Emotions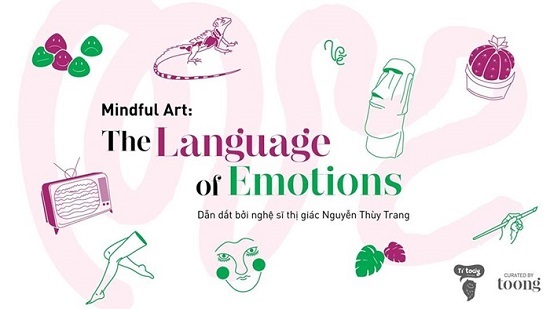 Those hidden feelings, what are they trying to tell you all along?
Designed by Toong and Ti Toay, the workshop series Mindful Art | The Language of Emotions is a liberating art space where the hustle and bustle is laid aside, giving place for emotions.
Natural aromas recreating a whole range of memories. Impressive lighting opening your eyes to new perceptions of colors. Creative materials go beyond lines and shapes. All are designed to reactivate your senses, explore those long-hidden emotions, making art a language for each person to connect with their personal emotions.
Time: Saturday and Sunday April 20 – 21 from 2:00 pm to 5:00 pm
Venue: Toong, 3rd floor, 8 Trang Thi, Hoan Kiem, Hanoi
Photography Exhibition "A Little Bit of This and That"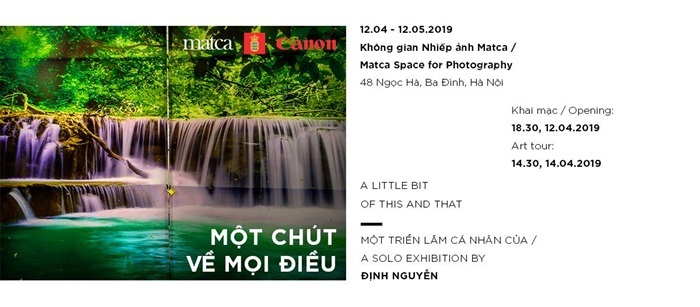 Matca Space for Photography
48 Ngoc Ha street, Ba Dinh district
You are invited to a solo photography exhibition by Dinh Nguyen, a Ho Chi Minh City-based architect who has a passion for taking photos in order to see things outside of his day job and quotidian boredom.
Free entry
Exhibition "Neo-Expressionism"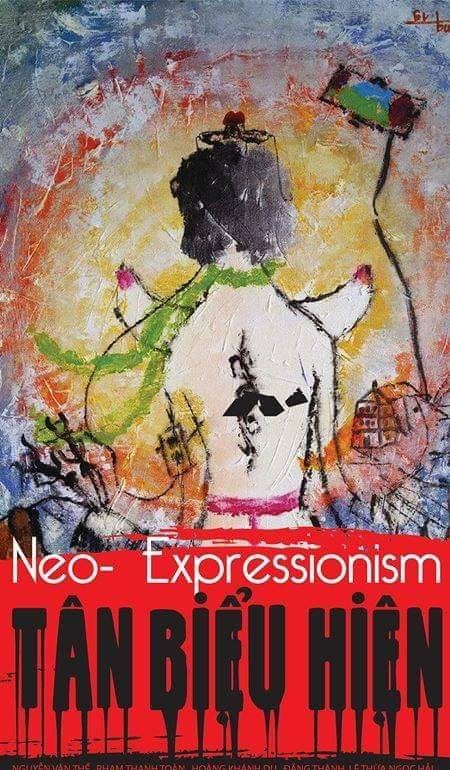 VICAS Art Studio
32 Hao Nam Street, Dong Da District
You are invited to a group exhibition by Nguyen Van The, Pham Thanh Toan, Hoang Khanh Du, Dang Thanh and Le Thua Ngoc Hai, who have a clear tendency towards neo-expressionism.
Some just follow spontaneity and instinct while others intentionally do research about neo-expressionism on the Internet, either way their language of expression all has the same reference with the language of their neo-expressionism predecessors around the world.
Exhibition "Daily Conversation"

Institut Français de Hanoi – L'Espace
24 Trang Tien Street, Hanoi
"Daily Conversation" is a mix between silk paintings by Le Kim My and original installations by Vu Kim Thu. Two artists with distinct art practices holding an exhibition together for the first time at L'Espace.
With different modes of expression, the two artists tell the story of daily life in this shared space.
Free entry
HO CHI MINH CITY
PERFORMANCE
A Night of Film Music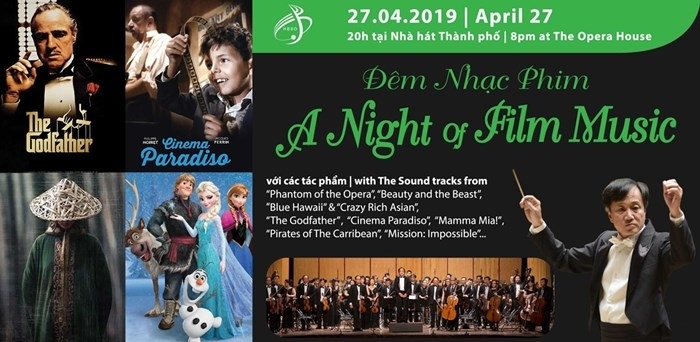 8 pm, April 24
HCMC Opera House
No. 7 Lam Son Square, District 1
The Ho Chi Minh City Ballet, Symphony Orchestra and Opera [HBSO] will bring to the stage numerous famous films, including Phantom of the Opera, Mamma Mia!, Schindler's List, Pirates of the Caribbean, Cinema Paradiso, and many more.
The concert will be conducted by HBSO's music director Tran Vuong Thach and will feature the HBSO Symphony Orchestra, vocalists and instrumental soloists, plus the Saigon Ladies chorus.
Tickets range from VND450,000 to VND900,000
Teh Dar: Vietnamese Tribal Culture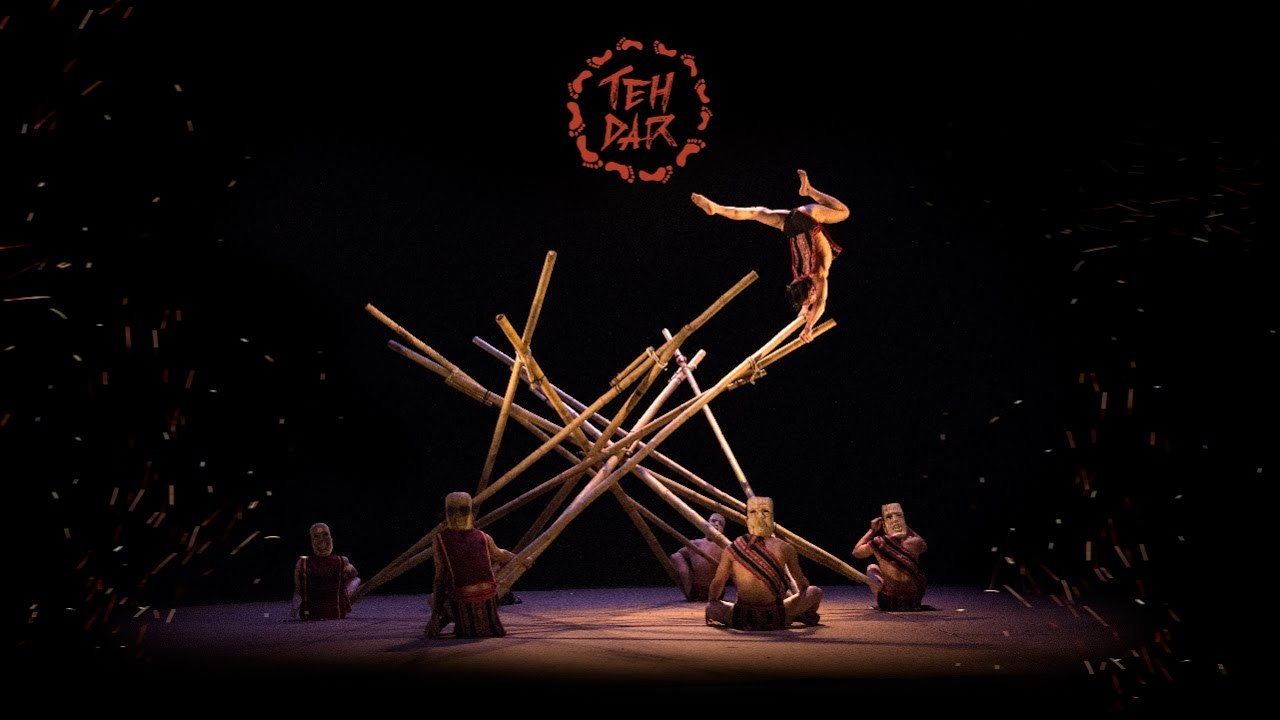 6:00 pm, April 22, 24, 26
Ho Chi Minh City Opera House
7 Cong Truong Lam Son, Ben Nghe Ward, District 1
'Teh Dar: Vietnamese Tribal Culture' features a vibrant display of circus arts, aerial acrobatics, and tribal music within an hour-long performance.
The show highlights the lives of tribal families from the southwest highlands of Vietnam, using UNESCO-listed percussion instruments, such as Vietnamese gongs and buffalo horns, as well as vibrant costumes, and a stunning bamboo cirque depicting various landscapes and creatures from tribal folklores.
Price range: VND630,000 - VND1,470,000
EXHIBITION
Exhibition "The Sap Still Runs"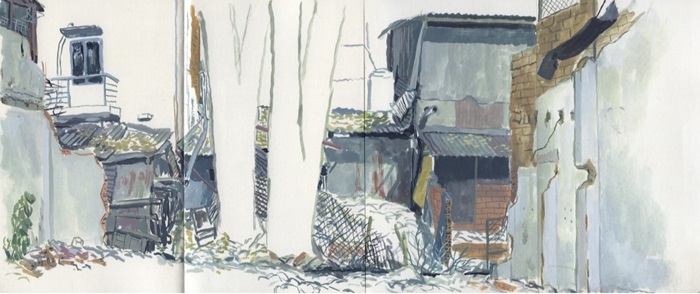 San Art
Millennium Masteri, B6.17 & B6.16
132 Ben Van Don, District 4
The duo exhibition "The Sap Still Runs", organised by San Art and the Institut Français in Vietnam, is a gathering of personal poems by Freddy Nadolny Poustochkine and Truong Cong Tung.
Exhibition "Serpents' Tails" by UuDam Tran Nguyen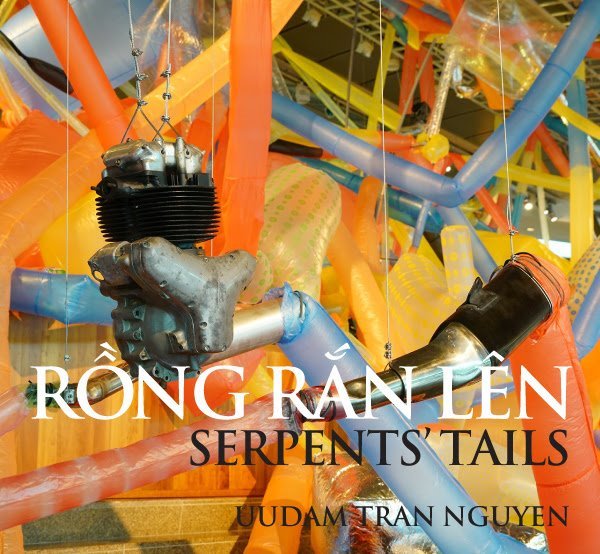 Galerie Quynh
118 Nguyen Van Thu, Dakao, District 1
The exhibition comprises of a three-channel video, sculpture, photographs, and an immersive installation of motorbikes whose exhaust systems inflate, feed, and give flight to tubular "serpents" sewn together from disposable plastic bags.
Hanoigrapevines/Nhan Dan