Hanoi-Concert with The New Yogyakarta Contemporary Ensemble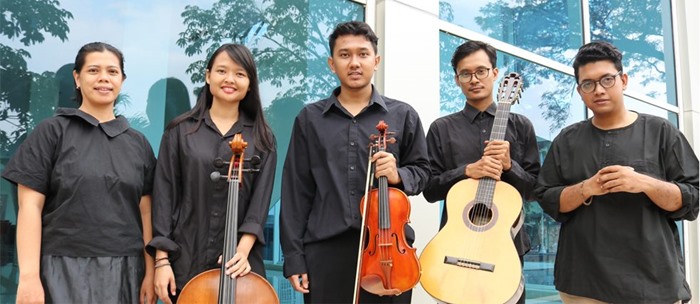 8 pm, September 6

The Grand Concert Hall, Vietnam National Academy of Music, 77 Hao Nam Street

The concert programm will include the followings pieces of contemporary music from Indonesia:

1. Gatot Danar (1982-): Kucing for Soprano and PianoIka
Wahyuningsih, Soprano, Yuty Lauda, Piano
2. Tony Maryana (1983-): Soprano and Electronic
Ika Wahyuninhsih, Soprano
3. Budhi Ngurah (1958-): Cello Solo "Song of Silence"
Asep Hidayat ; Cello
4. Aldi Maulana (1992-): Quartet for four instruments
Alfian Agus Nursanto, Klarinet; Ega Putra Twedapinta, Violin; Neam S.R Hidayat, Cello; Jardika Eka Tirtana, Guitar


Free entrance
HCMC-Teh Dar: Vietnamese Tribal Culture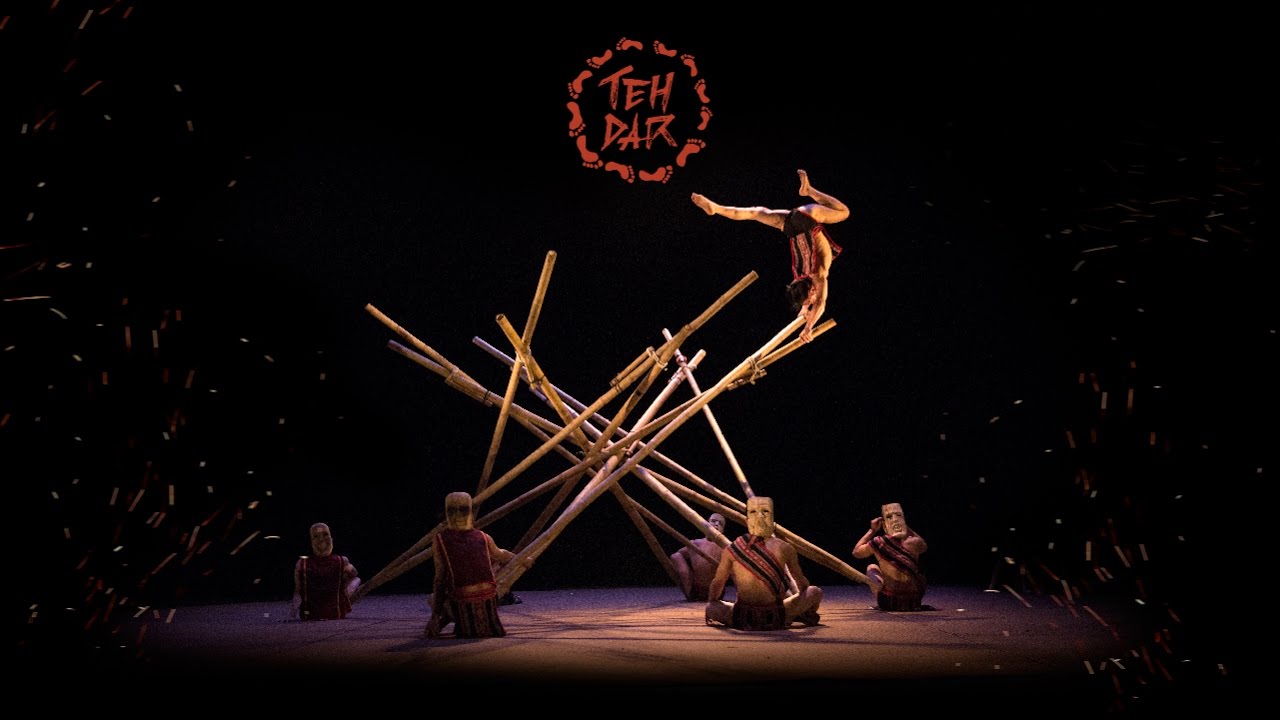 6pm on September 3 to 6, Ho Chi Minh City Opera House, 7 Cong Truong Lam Son, Ben Nghe Ward, District 1

Featuring a vibrant display of circus arts, aerial acrobatics, and tribal music within an hour-long performance.

The show highlights the lives of tribal families from the southwest highlands of Vietnam, using UNESCO-listed percussion instruments, such as Vietnamese gongs and buffalo horns, as well as vibrant costumes, and a stunning bamboo cirque depicting various landscapes and creatures from tribal folklores.

Price range: VND630,000 - VND1,470,000
________________________________________________________________________

EXHIBITION

Hanoi- IN SITU – An Exhibition by Six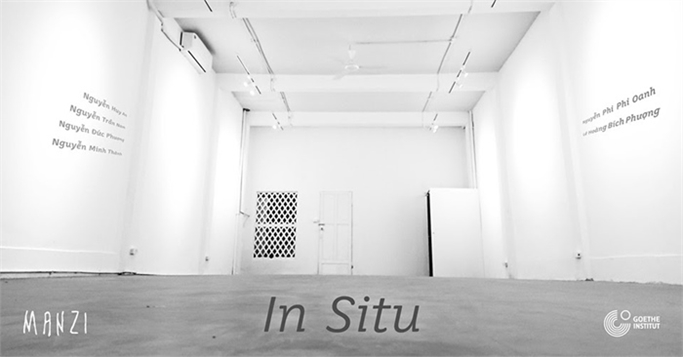 Manzi Exhibition Space, 2 Hang Bun lane

As suggested by the name 'In Situ' – a Latin phrase meaning 'in the original place', 'appropriate position', or 'natural arrangement' – the exhibition not only showcases the latest artworks dedicated to Manzi by Nguyen Phi Phi Oanh, Le Hoang Bich Phuong, Nguyen Huy An, Nguyen Tren Nam, Nguyen Duc Phuong and Nguyan Minh Thanh, but also serves as the grand opening for Manzi's new exhibition space.

Hanoi- Exhibition "Turning into Butterflies"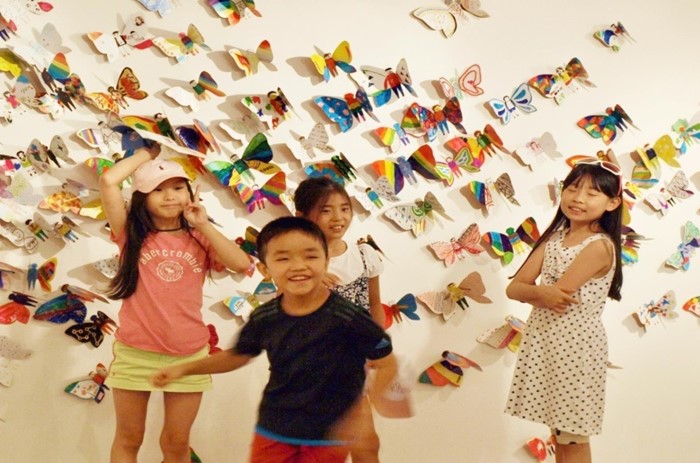 Korean Cultural Center (KCC), 49 Nguyen Du street, Hai Ba Trung district

"Turning into Butterflies" is made up of installation works created with approximately 1,300 paper butterflies of nearly 1,300 children and young people including those with disabilities around the world – from the Republic of Korea (RoK), the US, to Africa, Indonesia, Europe; about 100 artworks of disabled and autistic students from Vietnam's Binh Minh Special School; and nearly 20 artworks by Ahn Yun Mo and 5 RoK artists with disabilities.

The exhibition is part of the project "Turning into Butterflies" initiated worldwide since 2013 by RoK artist Ahn Yun Mo with disabled children and young people. Through the project, Ahn Yun Mo hopes that we – people who live in this world, can overcome all barriers of skin colours and languages, break the gap between people with disabilities and those without, creating new progress in promoting the fundamental role of art of bringing people closer together.

Hanoi- Exhibition "Falling into the Horizon" by Quach Bac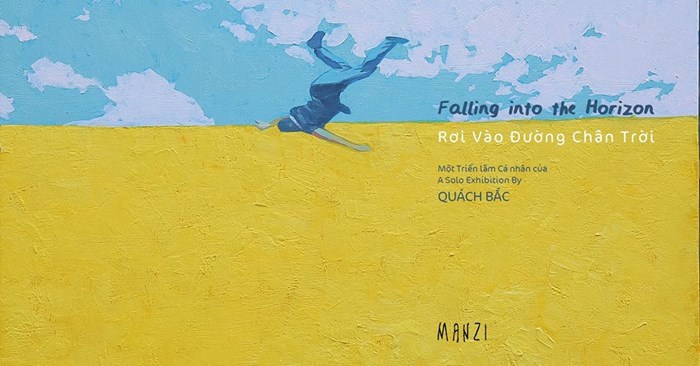 Until Sep 15, 8 am – 10.30 pm
Manzi Art Space, 14 Phan Huy Ich Street
'Falling Into the Horizon' is a series of small sized oil paintings and a site specific installation by visual artist Quach Bac, one of the most upcoming and promising; contemporary artists in Hanoi today.

Utilising both empty mono-coloured spaces and clearly defined subjects, Bac provokes a host of emotions with his series of paintings, which illustrate different aspects of life and a variety of contemporary issues.

HCMC-Exhibitions "Necessary Fictions" & "Broken Relationships"

The Factory Contemporary Arts Centre, 15 Nguyen U Di, Thao Dien, District 2, HCMC

The Factory is delighted to invite you to the opening of 2 new exhibitions: 'Necessary Fictions' by Tammy Nguyen and Ha Ninh Pham; along with 'Broken Relationships' by Nguyen Ngoc Thach.

Tickets:

For adults: VND 50,000
For students: VND 40,000 (with appropriate student ID)
For children under 12: free (with appropriate ID)

Exhibition "Dancing with Cherry Blossoms"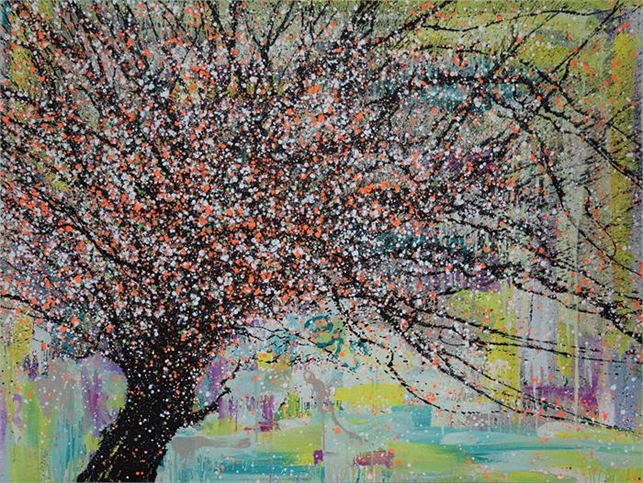 Craig Thomas Gallery
27i Tran Nhat Duat Street, Tan Dinh Ward, District 1, HCMC

You are invited to the exhibition "Dancing with Cherry Blossoms", a solo exhibition of paintings by Saigon-based artist Lieu Nguyen Huong Duong.

Exhibition "The Dogma Prize 2019: Encounter"

Galerie Quynh

118 Nguyen Van Thu street, Dakao ward, District 1

The exhibition features 14 artists applying various media to self-portraiture: from paintings, sculptures, installations to moving images and animation.

The artworks, both presented as an artistic craftsmanship and a means of self-expression, call for the spectators to observe and actively engage in the exploration of the self that are concealed beneath the oftentimes-disguised façade.
Hanoigrapevines/Dtinews