A collection of 54 wood sculptures, lacquer, oil and canvas, silk and watercolour paintings are on display at Da Nang City's Fine Arts Museum in celebration of Vietnam's Fine Arts Day.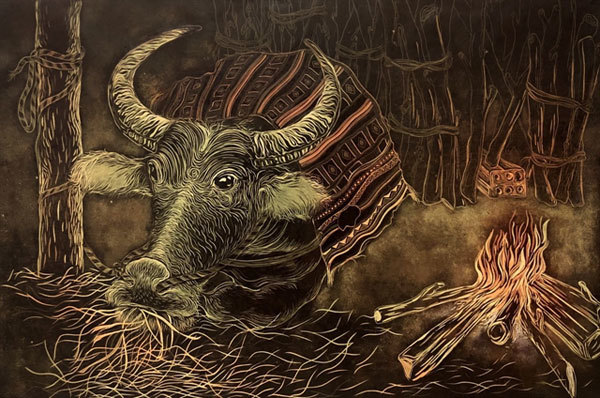 Cosy Mountain Night, a wood carving by Nguyen Tien Viet, displayed at Da Nang Fine Arts Museum. A collection of 54 paintings are on show at the museum. Photo courtesy Fine Arts Museum
The museum said the exhibition, which opened on Wednesday, features the best artworks by 44 local artists through 2020, reflecting the beauty of landscapes, people, daily life activities and culture of the coastal central region.
The exhibition will open for free at 78 Le Duan Street till December 17.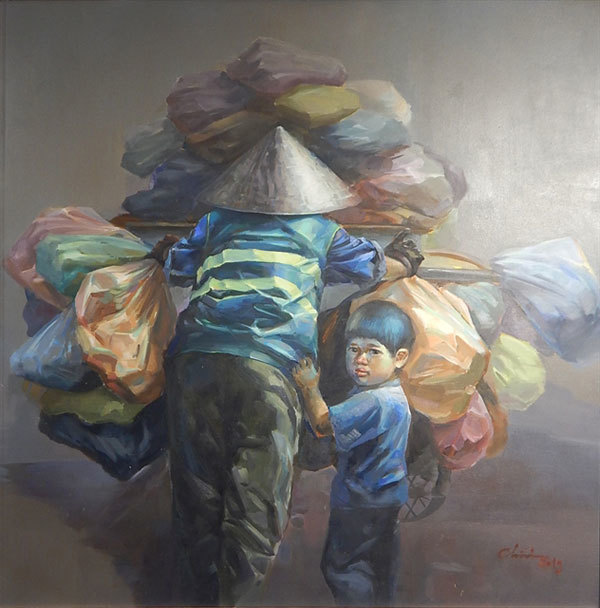 An oil painting by Ha Chau depicts the daily life of a street vendor mother and her son. Photo courtesy of Fine Arts Museum
Nostalgia, a silk painting by Tran Van Tam, features the traditional old culture of the central region. Photo courtesy Fine Arts Museum
The museum is one of the popular cultural destinations for tourists besides the Cham Sculpture Museum and the Da Nang Museum.
It's also an event to celebrate New Year festival.  VNS

The Danang Fine Arts Museum will hold an exhibition featuring 75 photos and 45 paintings on the fight against Covid-19 from October 19 to 25, along with a children's corner showcasing 25 paintings created by children.

An exhibition and exchange of arts have been held at Da Nang's Fine Arts Museum, displaying a collection of 55 paintings from foreign artists living in the central city and local painters.