Around 30 gouache paintings on paper by Hai Duong based painter Luong Van Tien, a member of the Vietnam Fine Arts Association, are being displayed at an exhibition opened in Hanoi on December 7.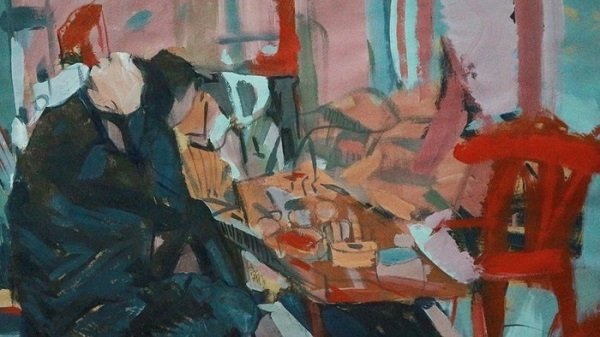 A painting on display at the exhibition
The exhibition marked the come-back of gouache paintings on paper, which used to be a favourite medium of artists graduated from the Indochina Fine Arts Colleague, now the Vietnam University of Fine Arts.
Tien is one of a few Vietnamese contemporary painters who has succeeded in working in the medium.
Born in 1979, Luong Van Tien has been appreciated by his colleagues for utilising the medium of gouache paintings on paper.
No matter the topic he paints still-life, people or landscapes, he impressed art enthusiasts with his elegant use of colours and sophisticated techniques while stirring a full range of emotions in his viewers.
Tien has established his fame by breathing a soul and vitality to popular objects and landscapes in his paintings, thanks to the magical power of colours.
Tien's exhibition will run until December 14 at Museum Shop and Coffee Gallery, 66 Nguyen Thai Hoc Street, Ba Dinh District, Hanoi. Nhan Dan