An exhibition featuring over 10,000 images, materials and objects depicting the history and development of the central province of Thanh Hoa has opened in downtown Thanh Hoa City.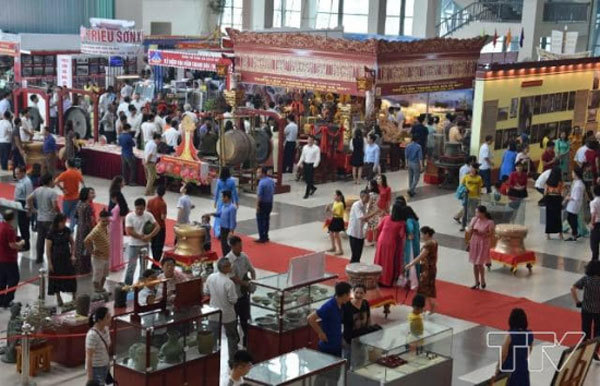 People visit exhibition Thanh Hoa Now and Then in downtown Thanh Hoa City. Photo baonhandao.vn
The event, titled Thanh Hoa Now and Then, covers the prehistoric era to feudal times, the period spent fighting for national liberation and socialism between 1945 and 1975, and Thanh Hoa in the renewal process.
Director of the State Records and Archives Department Dang Thanh Tung confirmed that materials displayed at the exhibition have been well-selected.
"We just want viewers to understand good traditions and significant cultural values of Thanh Hoa's land and people," he said.
The event will run till May 9 at the Centre for Television, Exhibition, Fair and Advertisement in Le Loi Avenue, Thanh Hoa Province.
VNS