Contemporary fine arts created on dó (poonah) paper offer a special aesthetic experience for visitors, Tran Khanh Chuong, vice chairman of the Việt Nam Fine Arts Association said at the opening of the exhibition Góp Dó yesterday in Hanoi.
Paintings depicting daily life on dó paper
Artist wants to preserve poonah paper
Exhibition showcases modern art on traditional material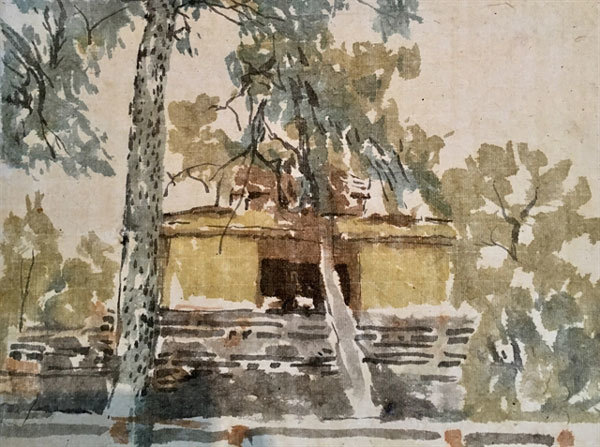 Landscape, a painting by Vu Thai Binh.
As dó paper is well-known as a traditional medium for folk paintings of Dong Ho and Kim Hoang, the artists use dó to express modern issues with their own contemporary techniques.
"The delicate and light paper has become a popular material for many Vietnamese artists," said Chuong.
"The ivory paper is thin but durable creating a special visual effect when the artists use colours to paint on it. Dó paintings are as fascinating as other types such as silk paintings and oil on canvas."
The exhibition gathers painters of different ages including Nguyen Nghia Cuong, Nguyen Doan Ninh, Vu Thai Binh, Nguyen Minh Hieu and Ha Huy Muoi from Hanoi; Dang Tien, Tran Vinh and Doan Duc Hung from Hai Phong and Bui Tien Tuan from HCM City.
They have different styles, inspirations and materials, but share the same passion for poonah paper.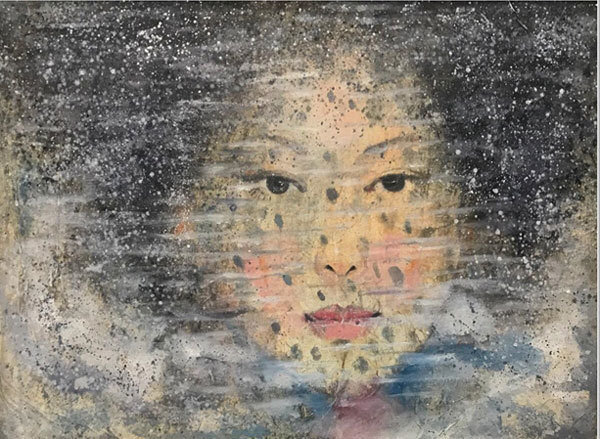 A girl with brown hair by Bui Van Tuat.
On poonah paper, 75 artworks showcase different techniques of the artists – some use watercolours, Chinese ink and oil, while some paint on different layers of poonah paper and some strengthen the artwork by combining the paper with canvas.
Binh still follows a realist aesthetic with paintings depicting ordinary life. Muoi uses abstract paintings to depict the philosophy of life. Hung and Tien present charming paintings of nude models. Other artists express concerns about life, beauty and the urban environment.
The initiative behind the exhibition of dó paintings came from painter Binh. The first was organised last year. While other artists use other materials, Binh focused on dó paper.
"The paper is soft and spongy, so it allows the wet ink to absorb and spread on the surface," he said.
"For me, only dó paper can help me express romanticism, impressions and emotions. The paper is both traditional and contemporary."
The exhibition will run until September 8 at the Exhibition House, 29 Hang Bai Street, Hanoi.
VNS