An exhibition and exchange of arts have been held at Da Nang's Fine Arts Museum, displaying a collection of 55 paintings from foreign artists living in the central city and local painters.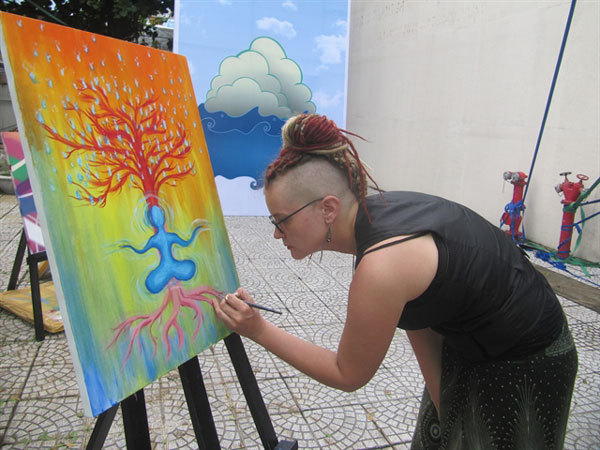 An artist creates an artwork at the International Arts Exchange in Da Nang City. The event saw 55 art pieces of artists from expat community in the city and local painters exhibiting at the event.
The event is an opportunity for expats and locals to get together at a workshop for art love and inspiration.
Artists have worked together to create art pieces varying from installation, recycled plastic waste, canvas, digital printing, and murals, featuring the beauty of the coastal city, land and people, ocean and plastic waste pollution.
The event is part of art exchange between the foreign community and local artists to promote the city's landscape and tourism, said vice director of the city's Culture and Sports department, Ha Vy.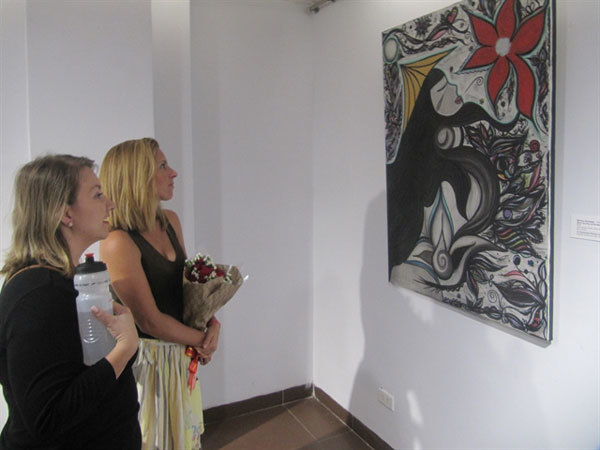 Visitors tour 55 art pieces created by expat community and local artists in Da Nang at an exhibition on Saturday. VNS Photos Cong Thanh

He said it also set up a foundation for international co-operation in culture, arts, performance and tourism in the coming years.
All art pieces were displayed at the museum, 78 Le Duan Street.
In August, the city also hosted an international fine arts exchange camp with Vietnamese, Australian, Chinese, French, German, Indonesian, Italian and Japanese artists.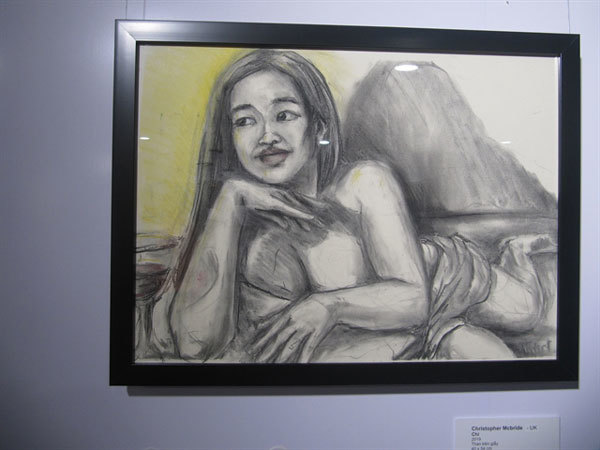 Chi, a charcoal portrait, by Christopher Mcbride from UK, displays at International Arts Exchange in Da Nang.

As many as 25 artists from 16 countries are exhibiting their work at an exhibition at the Da Nang Art Museum until August 7 as part of a one-week exchange programme.

An exhibition of artworks by martyr Ha Xuan Phong made during the American war in the 1970s is opened at the Da Nang Fine Arts Museum.

VNS