Manzi Art Space will present three volumes of Tạ Minh Duc's series of experimental films on Sunday.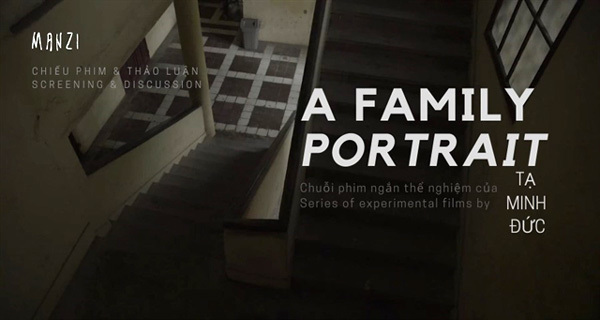 A series of experimental films on family topic by Ta Minh Duc will be presented by Manzi Art Space on November 10.
Duc began this series of films as a self-assigned exercise to practice observation, as well as to try different methods of film-making when he was a student of the Hanoi Academy of Theatre and Cinema.
He decided to choose the theme of family. At first, the series aimed to portray a family and its members, and each volume would delve into a family member.
However, as he made the films, each followed a different path, sometimes completely different from his initial plan, and they do not revolve only around the family members.
While Film No. 1 (2013) introduces a physical space – a tube house – and its impact on the relationships of the family members; in Film No. 2 (2016), the mother figure, as well as the scene of the school, emerges and eludes in the fever of the protagonist.
As an adult, the son in Film No. 3 (2018) takes up the responsibility of preparing for the funeral of his dog.
All films are in Vietnamese with English subtitles. The screening will be followed by a discussion with the artist.
The free screening will be at 4.30pm. Manzi Art Space is at No 2 Hang Bun Alley, Ba Dinh District.
VNS