Silk paintings by Hanoian female artist Nguyen Thu Huong will be presented at an exhibition that will be open at 5pm, December 30 at the Vietnam Fine Arts Museum.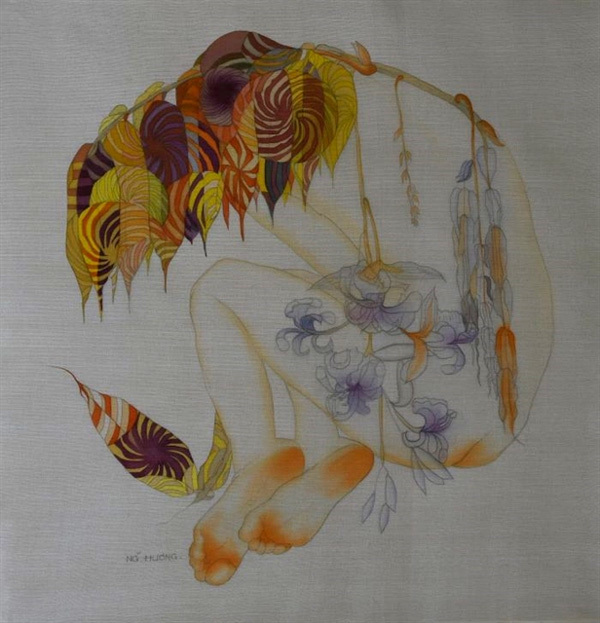 'Untitle' – a silk painting by Nguyen Thu Huong.
Entitled Hương's Silk, the exhibition will introduce to visitors 27 silk paintings, a medium the artist has pursued since she was a student at the Vietnam Fine Art College in Hanoi in the early 2000s.
Femininity is the main theme for the artworks, with traditional drawing style which uses watercolour on silk. The style requires painting different layers to create colours. Huong used dó (poonah) paper to paste on the back of the paintings.
According to the artist, she has observed life with her eyes opened wide as she wants to learn about the nature of everything.
"All the images have passed by quickly that my mind is just able to memorise a very small part of them, my paintings can record all of these," she said.
The Vietnam Fine Arts Museum is at 66 Nguyen Thai Hoc Street. The free entrance exhibition opens from December 30 to January 5. — VNS

As many as 69 paintings by 64 artists nationwide are on display at an exhibition in Hanoi featuring highlights of the contemporary fine arts of the country.

Silk paintings depicting nature and the female form are on display at an exhibition titled 'August' in Hanoi.