A DJ in HCM City brought his musical instruments to his balcony to play music for free for his neighbors during the current difficult time of social distancing.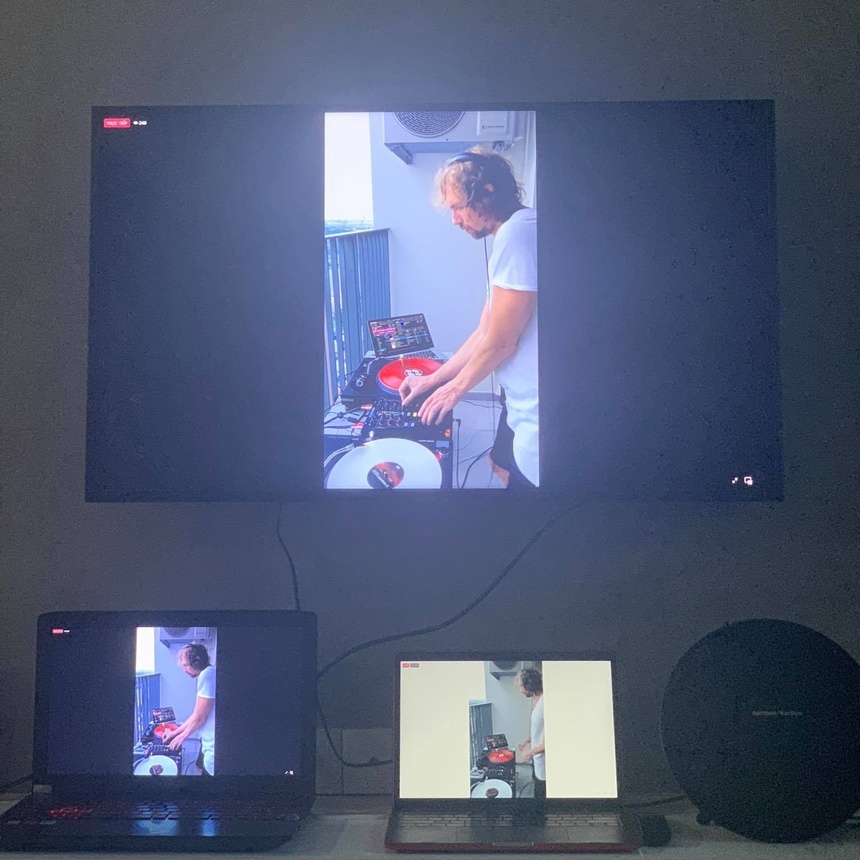 At 6 pm of July 31, Alexander Volgin, of Russia, brought his DJ table and audio equipment to the balcony of his apartment and began playing music.
The performance was for neighbors and residents of Masteri An Phu apartment building (Thu Duc City, HCM City), who are experiencing difficult days during the lockdown.
The DJ worked the controls, excitedly playing music in front of hundreds of enthusiastically cheering spectators.
His spectators, residents from neighboring apartments, shouted and danced.
The music was not too loud but enough for them to enjoy the atmosphere together.
Some residents could not see Alexander's performance watched through a livestream on social network.
Le Thi Phuong Anh, a resident of Masteri An Phu, said she was excited when she watched the performance through livestream.
"This helps people relieve stress," Anh said.
Tran Minh, another resident, suggested allowing the DJ to play music in the swimming pool area. If so, it would be easier for residents of the building to watch his performance.
"The activity shows the connections of residents. I could not watch his performance from my apartment and I could only hear small sounds. However, I cheered him with all my heart," he said.
"I hope the building's management board allows him to play music in the swimming pool area. Of course, he still needs to observe the 5K principle," he said.
This was not the first time Alexander played music for residents of Masteri An Phu. On the evening of July 29, he also played a live music set from his apartment balcony.
The DJ said he wanted to give a gift to neighbors to lift their spirits.
"My neighbors like my performance and tell me to continue playing music," he said.
The DJ lives in his apartment with his wife and a dog. His family has been living there for one year and eight months.
Before the social distancing campaign, he played music at bars in HCM City and Nha Trang.
Nguyen Tung, an administrator of Masteri An Phu residents' social network group, said he is a big fan of Alexander's music and his optimism.
"I am excited that so many residents support Alexander's concert, both young and old," he said.
Le Ha 

Various music and dance performances will be broadcast in the coming time to motivate people amid Covid-19.

Dozens of musicians and artists of HCM City have given special performances to inspire frontline workers and people staying in concentrated quarantine zones and COVID-19 treatment hospitals.