The Friends of Vietnam Heritage (FVH) will host a talk with "the Beethoven of Viet Nam" – Vietnamese composer Nguyen Van Quy, at his home on July 13.
Pho An My to stage concert featuring piano and northern opera
Duo combine a mixture of styles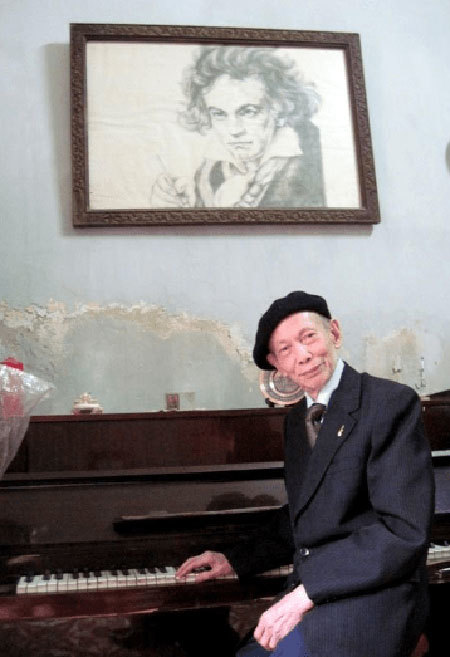 Vietnamese composer Nguyen Van Quy, who has been dubbed the 'Beethoven of Viet Nam'. — Photo fvheritage.org
If anyone is interested in the music, poetry and life of this 94-year-old maestro, the talk will be a great opportunity.
Despite his old age, the composer still has a very sharp mind. He loves meeting people, especially those interested in music, French, Vietnam, and teaching.
He has always said his passions in life are Vietnam, teaching and music.
During the event, from 3pm until 4.30pm at his house in the Old Quarter, attendees (no more than 6 people due to space limitations) will have the chance to talk to the maestro, listen to his memories, his love of music and see society through the eyes of this old composer.
He speaks Vietnamese, French and English.
Donation: VND200,000/person. All proceeds will go to the composer. To join, contact Stella at stella@fvheritage.org.
VNS