The award-winning Boulanger Trio from Germany will stage a concert at the Concert Hall of the HCMC Conservatory of Music in District 1 on July 7, starting at 8 p.m.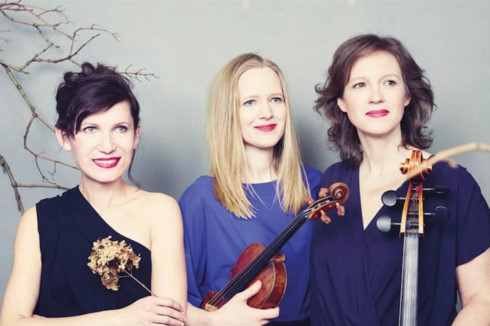 Boulanger Trio - Photo: Courtesy of organizer
The trio, still in their original line-up with Birgit Erz, Ilona Kindt and Karla Haltenwanger, will walk HCMC's audience through a sentimental journey of romantic European music.
In the cozy atmosphere of the conservatory's concert hall, they will play soulful melodies including Piano Trio in G minor by Clara Schumann, Litaniae by Paul Juon and Piano Trio in E minor "Dumky" by Antonin Dvorak.
Founded in 2006, Boulanger Trio has been charming the world of chamber music for over 10 years. The ensemble has performed at many music festivals including Heidelberg Spring Festival, Kissingen Summer Festival and Dialoge Festival in Salzburg.
Boulanger Trio has won a number of prestigious awards in chamber music and has been featured in some of the best venues such as Vienna Musikverein, Elbphilharmonie in Hamburg, Festspielhaus Baden-Baden, and London's Wigmore Hall.
Tickets for the "Romance across Europe" concert cost VND250,000 to VND300,000. SGT