Vietnam's No. 1 player Le Quang Liem (world No. 32) defeated world No. 5 Levon Aronian of Armenia after winning tie-break points on August 6, cruising into the final match of the ongoing the Chessable Masters tournament.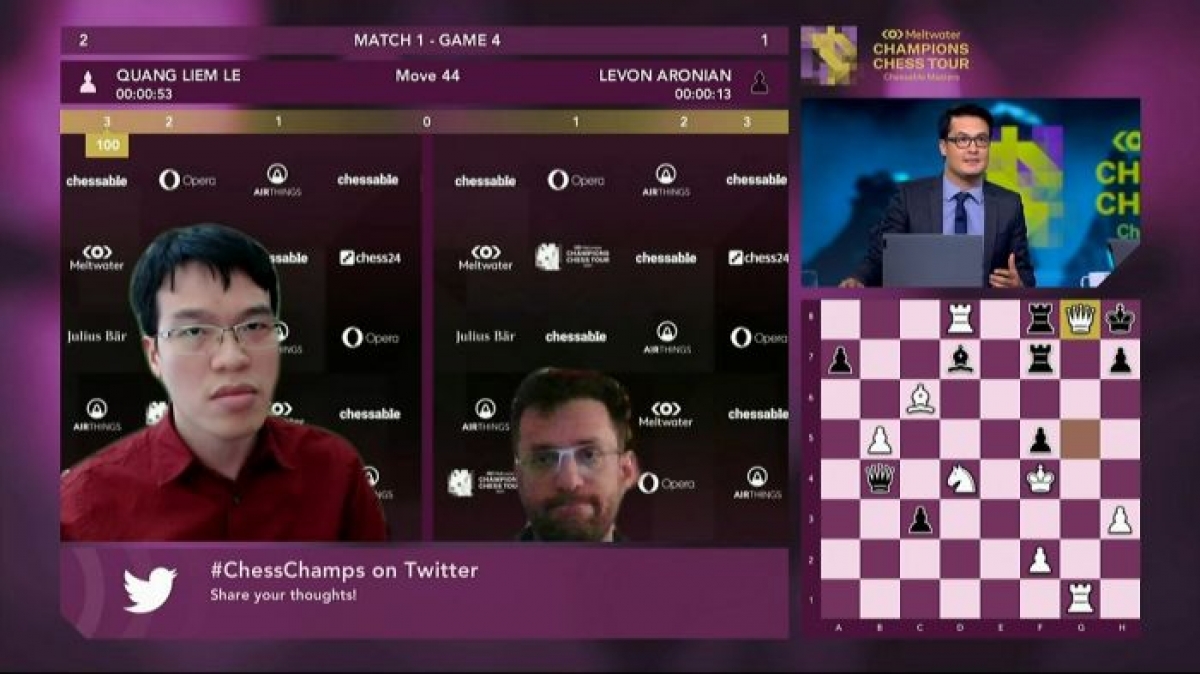 GM Liem surprised the Chess King Magnus Carlsen initiated tournament by beating GM Aronian 3-1 in the first semi-final match two days ago. He played a spectacular game that included a queen sacrifice to force checkmate.
One day later, the Armenian GM succeeded in tying the score, clinching a 2.5 – 1.5 victory after four games.
During the tie-break on August 6, GM Liem again outplayed Aronian in a 2-1 win, entering the final match.
Liem is scheduled to take on world No.9 So Wesley of the United States in the final match. .  
Wesley was a Filipino chess prodigy but was then naturalized as an American and has since played for the US. He was ranked second in the world in 2017.
Liem has clashed against Wesley several times, with more losses than wins. This time, the Vietnamese No1 player is expected to win as he is in a very good mood.
Chessable Masters is part of the Meltwater Champions Chess Tour, which has a total prize fund worth US$1.6 million.
Source: VOV