The People's Committee of Hanoi has issued a decision approving the detailed planning of the Vietnam Museum of Nature which will be built in Liep Tuyet, Ngoc My and Ngoc Liep communes of outlying Quoc Oai district.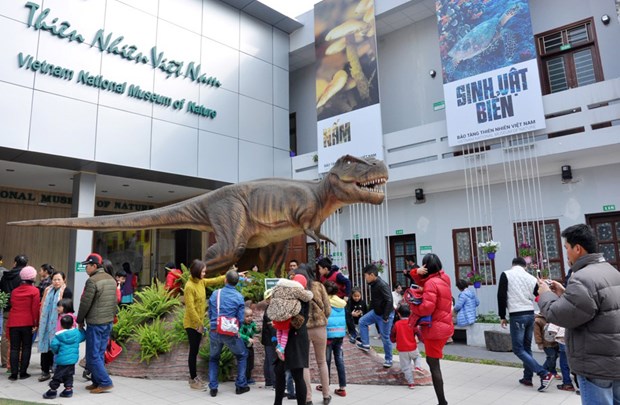 The Vietnam National Museum of Nature is currently located in the precinct of the Vietnam Academy of  Science and Technology on Hanoi's Hoang Quoc Viet street (Photo: hanoimoi.com.vn)
With a total area of 38.28 hectares, the museum will comprise of a multi-purpose display area combined with studying, a thematic reception and exhibition area, a service area, a research centre and office space, a specimen processing and technical zone, and a reservoir.
The master planning is aimed to serve as a basis for mapping out an investment project that will form a first-generation and national-level nature museum with modern infrastructure in Vietnam.
The municipal People's Committee assigned the Department of Planning - Architecture to check the detailed planning.
The Quoc Oai district People's Committee was asked to coordinate with the Department and the Vietnam National Museum of Nature in publicizing the approved detailed planning./.
Source: VNA

Museums in the central city of Da Nang have been able to ride out several waves of the coronavirus through online exhibitions and exchanging up-to-date information with visitors through smartphones and social networks.