An audio visual performance centering around and inspired by light will be organized at the Vincom Center for Contemporary Art in Hanoi on October 26.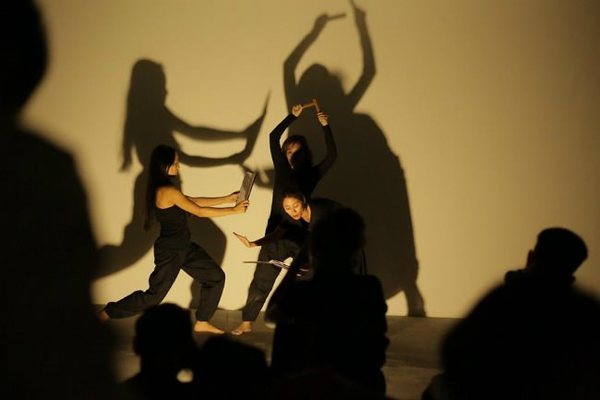 A theatrical performance takes place at the Vincom Center for Contemporary Art in early October. The center will hold an audio visual performance titled "Our Light" this Saturday - PHOTO: COURTESY OF VINCOM CENTER FOR CONTEMPORARY ART

The "Our Light" show combines traditional and modern materials in music and images to build a surreal world, where there are no boundaries between memories, present and future, and between the ordinary reality and the reality of dreams.
The performance does not depict the world of visible light that is seemingly invading the lives of people, from the light of phones, computers, television and advertising screens to electric lights indoors or on the street.
The light of technology is attractive but easy to push people away from their inner world.
"Our Light" finds its way to the invisible light that always exists inside every human being, the energy waiting to be unlocked.
The first collaboration between visual artist Cao Hoang Long and experimental group ANNAM Duo, the show will bring a unique experience to the audience by combining lighting, interactive visual performances and traditional or electronic music.
The event is free of charge and begins at 7 p.m. SGT