Hoai Sa, Vietnam's representative at Miss International Queen 2020, came second in the talent segment of the transgender pageant which took place in Thailand on February 28.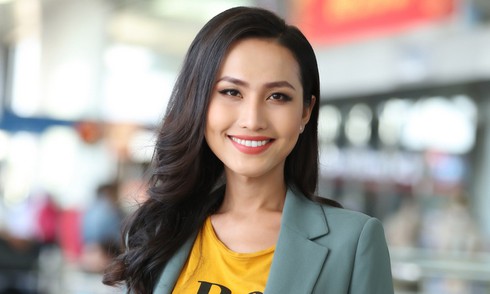 Hoai Sa, Vietnam's representative at Miss International Queen 2020
She performed the song "One Moment In Time" which was originally performed by singer Whitney Houston.
The organisers praised Hoai Sa for her delightful voice and brave choice of song. In total she received 20,000 baht, equivalent to VND14.7 million, as a reward for her second-place finish.
Miss France Louiz Louiz claimed the winning spot in the talent competition with a cash prize of 25,000 baht, approximately VND18.4 million. The entrant from Taiwan (China) came in third.
Throughout the event contestants also competed in the national costume segment, with the results set to be announced during the grand final which is scheduled to take place in Thailand on March 7.
The Vietnamese girl left a positive impression on both the judges and viewers as she dazzled whilst in a unique Ao Dai, a type of Vietnamese traditional long dress, which was designed by Van Thanh Cong.
The 29-year-old is a native of An Giang province and currently lives with her family in Nha Trang city in the southcentral province of Khanh Hoa. She stands at 1.72 metres tall with measurements of 87-56-90.
Hoai Sa with previous experience competing in beauty pageants, has participated in Miss Beauty 2015, becoming the first-ever beauty queen to win a national transgender pageant in the process.
Following this, 2018 was a significant year for her as she finished as the second runner-up during the Tiffany Vietnam, also qualifying to represent the country at the Miss International Queen 2020 transgender pageant.
She is expected to go on to achieve a strong result in this year's global pageant, following in the footsteps of 2018 Vietnamese representative Huong Giang who was crowned Miss International Queen, and Nhat Ha who finished in the Top 6 overall in 2019. VOV

Miss Vietnam 2020, the biennial national beauty contest, has opened for Vietnamese young women aged between 18 and 27.

Khanh Van, Miss Universe Vietnam 2019, has made public her latest photo collection which kicks off the local beauty's journey to compete in the Miss Universe 2020 pageant.