The highly anticipated Hue Festival 2020 will be postponed due to the spread of fatal novel coronavirus (Covid-19), according to Thua Thien Hue Province's People's Committee.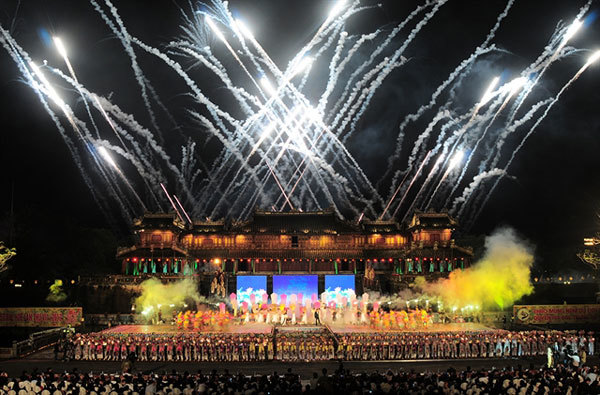 Hue Festival 2020 will be delayed due to the spread of fatal novel coronavirus (Covid-19) globally. — Photo huefestival.com
If the epidemic is brought under control, the festival will be organised at the end of August or early September. The specific day will be selected by the local People's Committee. In case the disease continues, the local People's Committee will submit an additional report to the provincial Party Committee.
Earlier, Hue Festival 2020, with the theme Cultural Heritage In Integration and Development – Always a New Hue, was expected to be held from April 1-6.
According to its organisation board, the festival, which celebrates its 20th anniversary this year, will showcase various performances of 20 art troupes from many countries like South Korea, Japan, Singapore, the Philippines, China and Israel, promising an attractive, spectacular and culturally colourful programme.
The festival will also feature art and music performances by troupes from Thua Thien – Hue and other central provinces, as well as Hanoi, HCM City and independent groups and singers.
The Hue Festival is a biennial celebration that has been taking place since 2000 and is one of the biggest cultural events in the country.
Visitors have the chance to enjoy a historical insight into Vietnam's feudal era in Hue – a city recognised as a Masterpiece of the Oral and Intangible Heritage of Humanity by UNESCO in 2003. — VNS

A fashion show featuring a range of different Ao Dai, Vietnam's national outfit, took place in Thuong Bac park in Hue in the central province of Thua Thien-Hue on January 14.
A programme honouring Ao Dai will be held under the framework of the Hue Festival 2020 with an aim to promote people's participation in community arts performances and programmes.