The Hue Festival 2020 will aptly be celebrated by at least 20 different countries to mark its 20th anniversary next year.
Next year will mark the celebration of the 20th anniversary of the festival. — Photo courtesy of the organising board
France will remain the primary partner for the festival, which will take place from April 1-6.
With the theme "Cultural Heritage in Integration and Development – Always a New Huế", the biennial festival is expected to feature the diversification of both traditional and contemporary art and cultural performances.
Phan Ngoc Tho, Chairman of Thua Thien-Hue Province's People's Committee, said the festival would feature high artistic and community value.
"It will be a green festival saying no to disposable plastic products," said Tho.
The Hue Festival Centre was co-operating with relevant departments to promote and advertise for the event, especially on social networks, according to Tho.
Troupes participating at the event have previous experience at international festivals and competitions.
The festival will also feature art and music performances by troupes from Thua Thien – Hue and others central provinces, as well as Hanoi, HCM City and independent groups and singers.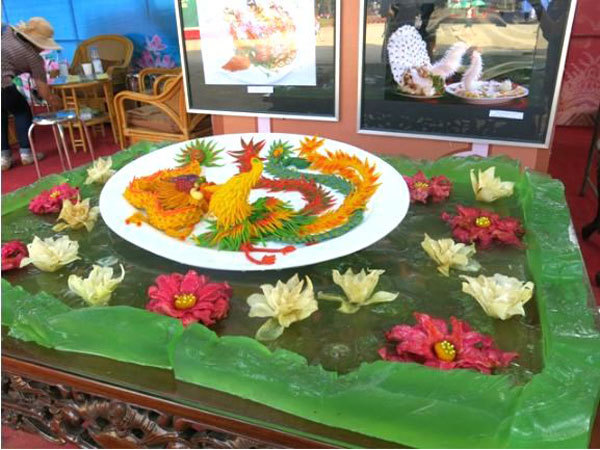 A food show will feature at the Hue Festival 2020. — Photo courtesy of the organising board

The festival will feature an áo dài (traditional dress) display, a food show and artistic performances focusing on the historical royal culture and music and songs of composer Trinh Cong Son.
The event will also provide a chance to promote tourism in the ancient city of Hue and boost socio-economic development.
The Hue Festival 2018 was held with the theme: 'Cultural Heritage with Integration and Development: Hue - One Destination, Five World Heritages'.
It attracted the participation of nearly 1,400 artists and professional actors including 388 from 24 international art troupes and nearly 1,000 from across the country.
Thousands of amateur artists also took part in the event, which welcomed more than 1.2 million visitors.
The Hue Festival is a biennial celebration that has been taking place since 2000, and is one of the biggest cultural events in the country.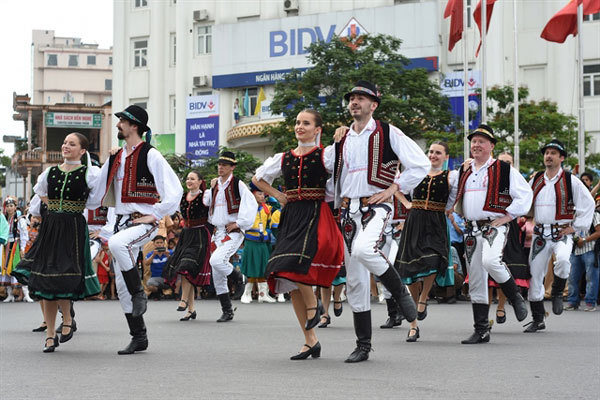 Many countries are planning to send art troupes to the event. — lllustrative photo

Visitors will also have the chance to enjoy an historical insight into Vietnam's feudal era in Hue — a city recognised as a Masterpiece of the Oral and Intangible Heritage of Humanity by UNESCO in 2003.
VNS