King Thieu Tri (1841-1847) and his talent in literature is being featured at the Hue Museum of Royal Antiquities at 3 Le Truc Street, Thuan Thanh Ward, Hue City.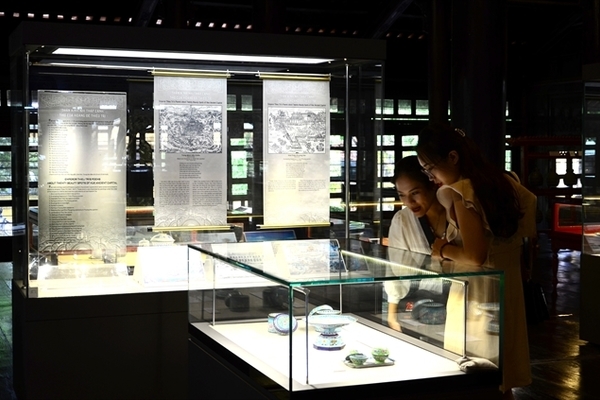 Audience at the exhibition. — Photos of the museum
The exhibition, titled King Thiệu Trị with Culture and Fine Arts, runs at Huế Royal Palaces, between September 5 and December 25.
The king's poetry collection Thần Kinh Nhị Thập Cảnh (Huế's 20 Beautiful Landscapes) and the images of some landscapes that still exist today will be displayed.
The event showcases some of his poetic works carved on wood and hung at Long An Palace.
The King's influence on the style of royal decorations, which has been expressed through domestic ceramic and enamelled copper, are other highlights of the event.
King Thiệu Trị was born Nguyễn Phúc Miên Tông. The third King of Nguyễn Dynasty, he was enthroned on January 20,1841 and reigned till 1847. He died on September 27, 1847.
Historical documents described him as an intelligent person, who loved literature and worked whole-heartedly for the country.
However, he did not introduce any new renovation policies but just maintained those handed down from King Minh Mạng's reign (1820-1841).