Hue Traditional Craft Festival 2019 is scheduled to take place from April 26 to May 2 in the central city of Hue.
Craft villages face challenges from Industrial Revolution 4.0
Young designer promotes traditional craft
Artisan carries on with Raglai traditional craft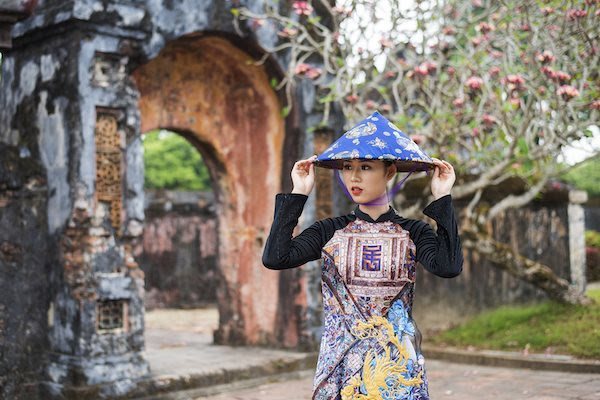 A model presents ao dai and a conical hat in this file photo. Ao dai fashion show will take place at Hue Traditional Craft Festival 2019 - PHOTO: COURTESY OF ORGANIZER
Under the theme "The Quintessence of Vietnamese Traditional Crafts," the eighth edition of the festival is aimed at honoring the quintessence of traditional crafts and improving production and business efficiency of craft villages.
The event will help spur socioeconomic growth, build links between craft villages and investors, and promote traditional handicrafts and tourism products.
The opening ceremony and an art performing program will be held at a square in front of Hue High School for the Gifted on April 26, and attended by over 500 professional artists, actors and actresses who will join art performances featuring Hue, Vietnam, and typical traditional crafts.
The event will include an ao dai (Vietnamese traditional dress) fashion show at Ngo Mon Gate. Visitors can see 20 collections of ao dai made by 20 local designers, and presented by 200 models, actors and actresses.
There will be side programs, including a gastronomy festival and an international hot air balloon festival. SGT