The Indian Business Chamber in Vietnam (INCHAM) will organize the Diwali Carnival 2019 in Ho Chi Minh City on November 2.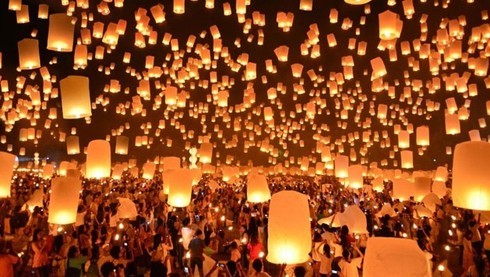 The annual event, aimed to increase awareness and understanding of the Indian culture, will take place at the ballroom of Vinpearl Luxury Landmark 81 from 6 p.m. until late.
This is a paid event and open to the public, featuring music performances, networking, India food prepared by Indian restaurants in Ho Chi Minh City, free flow of drinks, and lucky draws.
One of the most well-known Hindu festivals, Diwali is celebrated by families across India every year in early autumn. The word Diwali means "rows of lighted lamps". Diwali is known as the festival of lights because houses, shops and public places are decorated with small earthenware oil lamps called diyas.
For many Hindus, this five-day festival honors Lakshmi, the goddess of wealth. People start the new business year at Diwali and some Hindus will say prayers to the goddess for a successful year.
Lamps and candles are lit to help the goddess of wealth find her way into people's homes.
The Diwali Carnival 2019 in HCM City will be attended by a wide range of participants from the Indian community, governmental departments, business chambers, as well as diplomats from other countries.
INCHAM annually donates a portion of the proceeds as charity to the Fatherland Front.
Founded and licensed in 1999, INCHAM is celebrating its 20th anniversary this year. Its objective is to strengthen business ties between India and Vietnam. SGT