Hosted by the Urban Sketcher Hanoi group, the event is a chance for painters to draw the city. The artists will divide themselves into 10 teams, who will sketch in four days all the Old Quarter in downtown Hanoi.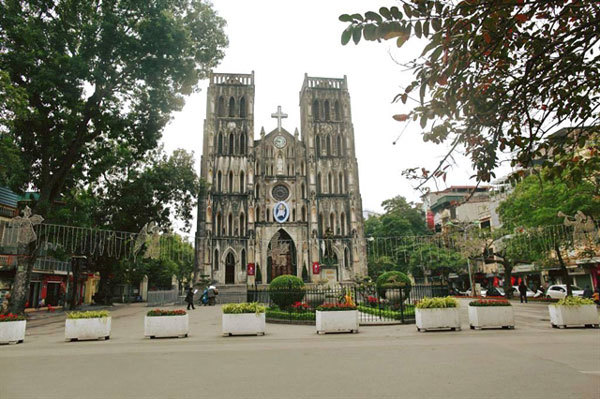 St Joseph's Church in downtown Hanoi, where the artists will gather to draw Ha Noi's Old Quarter. Photo vanhien.vn
There will be six workshops by six noted painters in Asia like Kiah Kiean Chng (Malaysia), Elena Kilimova (Russia), Alvin Mark Tan (Singapore), and Darman Angir (Indonesia); ten practice lessons run by top painters and three talks by three famous painters Pramote K (from Thailand), Tia Boon Sim (Singapore) and Khoo Cheang Jin (Malaysia).
The event will open at a ceremony at 6pm, Thursday at the University of Natural Sciences (13-15 Le Thanh Tong Street) while the closing ceremony will take place at 6pm, on Sunday at the same venue.
VNS