Dozens of magicians from Malaysia, Thailand, Indonesia, India, China, Japan, the Philippines, the U.S., Iran, South Korea and Vietnam will perform at the International Magic Festival 2019 at the HCMC Youth Cultural House this weekend.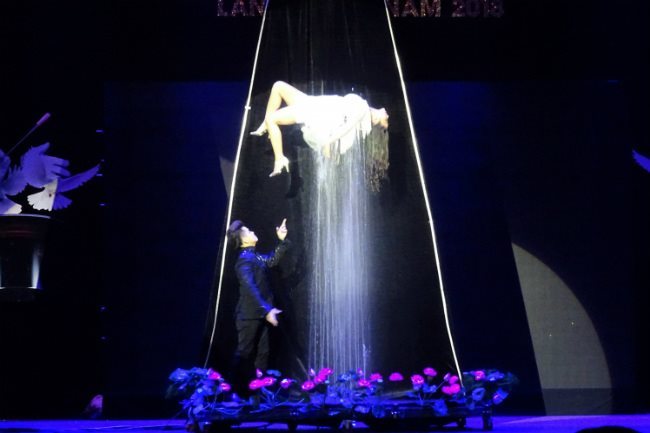 Magicians perform at a magic show in HCMC. The International Magic Festival 2019 will take place at the HCMC Youth Cultural House this weekend
The event is being co-organized by the HCMC Youth Cultural House, Um Ba La Magic Company, the U.S.-based International Brotherhood Magicians and the International Magicians Society, according to the Vietnam News Agency.
Taking place from April 26 to 28, the first international magic festival in Vietnam will offer international and local magicians an opportunity to show off their skills to the audience, learn from each other, and share experience.
The festival will feature some world-renowned magicians such as Tony Hassini from the U.S., Shoot Ogawa from Japan, Wilson Lai from China, Lee Jei Min from South Korea and Cassidy Lee from Singapore.
There will also be an exhibition introducing a variety of magic tools. SGT