Nguyen Hue Pedestrian Street is set to host an international music festival from December 13-15, according to the Ho Chi Minh City municipal People's Committee.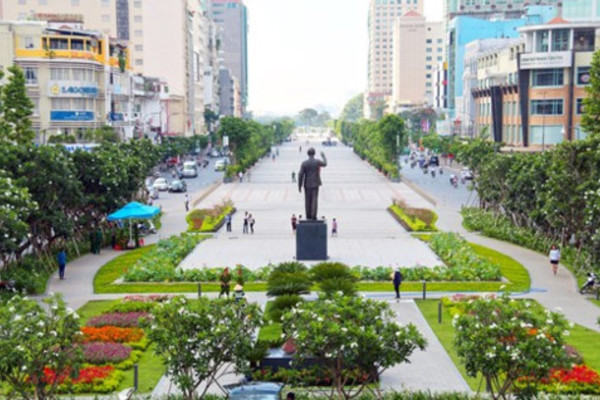 Nguyen Hue Street, HCM City.
Nguyen Hue Pedestrian Street has been announced as the venue where the first international music festival in Ho Chi Minh City will be held.
The festival will be welcomed to the city for the first time and is being held with the aim of introducing both traditional and modern Vietnamese music to visiting international friends in attendance.
Debuting in 2019, the event is scheduled to take place in the city every subsequent year. This provides a perfect chance to boost cultural exchanges between both Vietnamese and foreign artists.
The occasion will be held across three days and will consist of a wide range of activities including a Hozo Band Contest, workshops on Vietnamese music amid the backdrop of Industry 4.0, World Music, and joint performances from both domestic and international artists. VOV